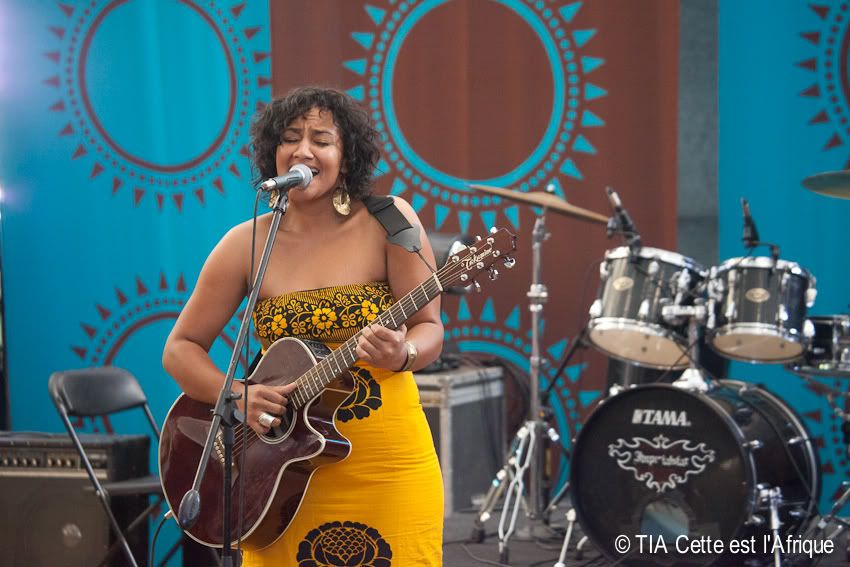 Kenya's Maia von Lekow performs during the 2012 Harare International Festival of the Arts (HIFA) in Zimbabwe.
She brought her bass player and Blessing from Zimbabwe joined them on the drums.
She opened her mouth to sing and I was beyond amazed.
This video of an acoustic version of Oysters doesn't do her remote justice.
My jaw dropped when she first sang. Amazing.
This is Maia singing in Swahili a song called "Where's my mother?"
It is about a young girl searching for her mother after the 1998 bombing of the U.S. Embassy in Nairobi, Kenya.
Two members of the German band Jamaram joined them on stage.
Check out their sound together:
For more information on Maia von Lekow---by far the most amazing performer I saw during HIFA.