Hwange National Park, Zimbabwe.
After a wonderful stay at The Hide, we left early in the morning to return to Harare.
Only seeing the early rising impalas and this bird to send us off.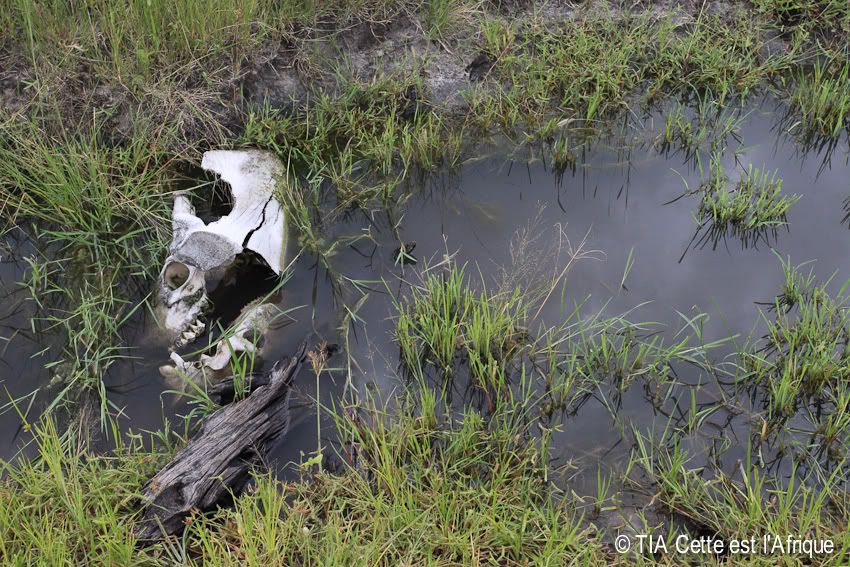 Although you'd see signs of life (and death all around): the remnants of a giraffe skull were so cleverly positioned as a dam.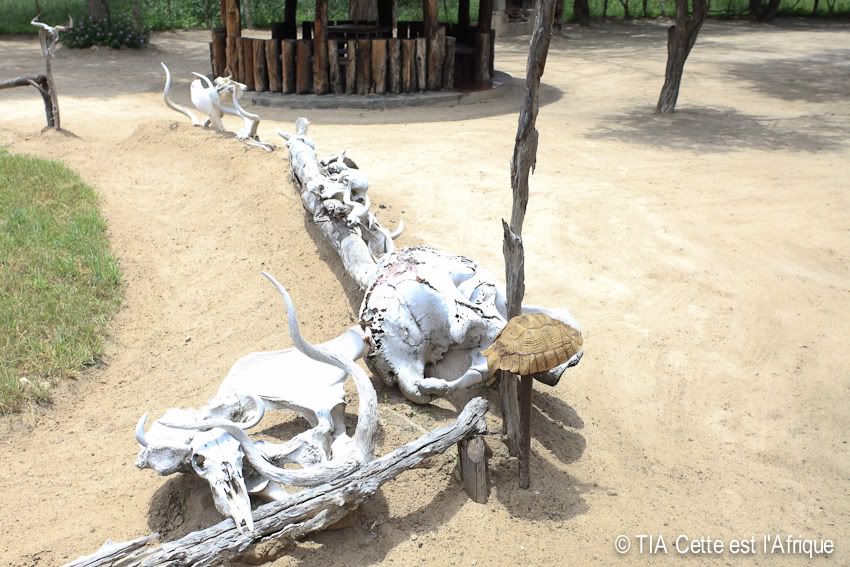 Or skulls were used as fencing.
We left Hwange---it's almost easy not to realize if you've left the park.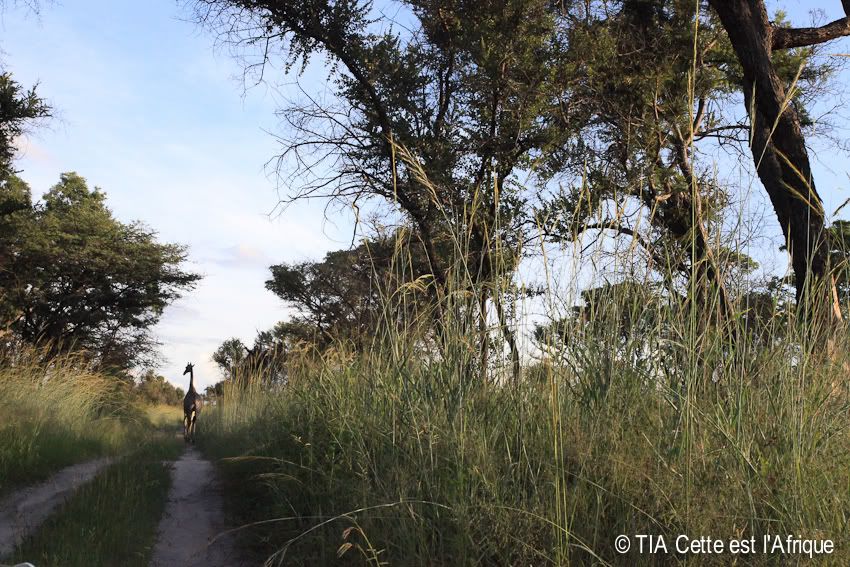 It seemed fitting to run into traffic
on the road
as we left: a beautiful giraffe.
It's impossible not to love the beauty and serenity of Hwange.