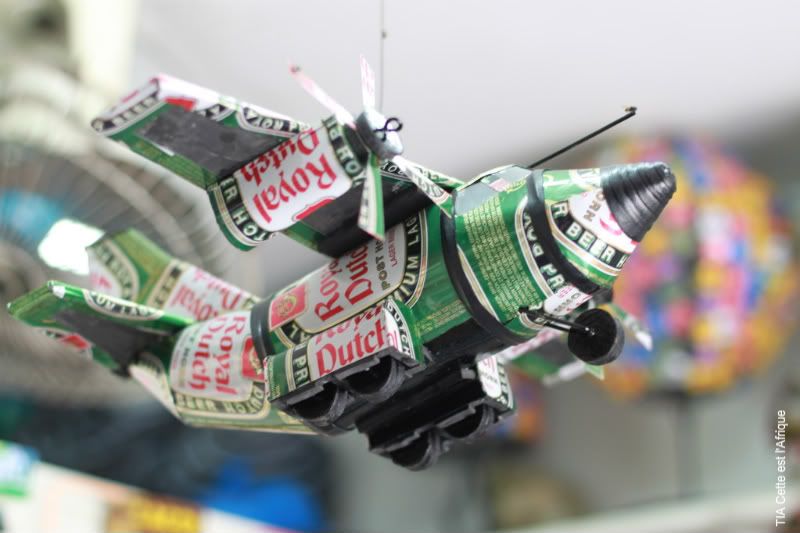 Recycled Art: Tin can art by Babacar and his brothers
Even the trucks are loaded up ridiculously high--just like the actual ones on the road
that I find myself saying a prayer every time I pass that they won't topple over on me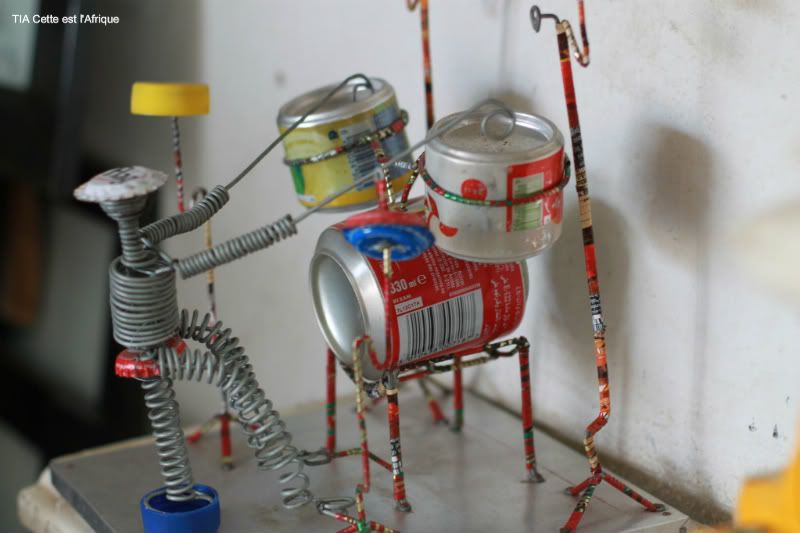 Amazingly creative, isn't it? Especially when you realize that it was once soda cans
I admit: I have a fanta, coca-cola, and a tomato can tray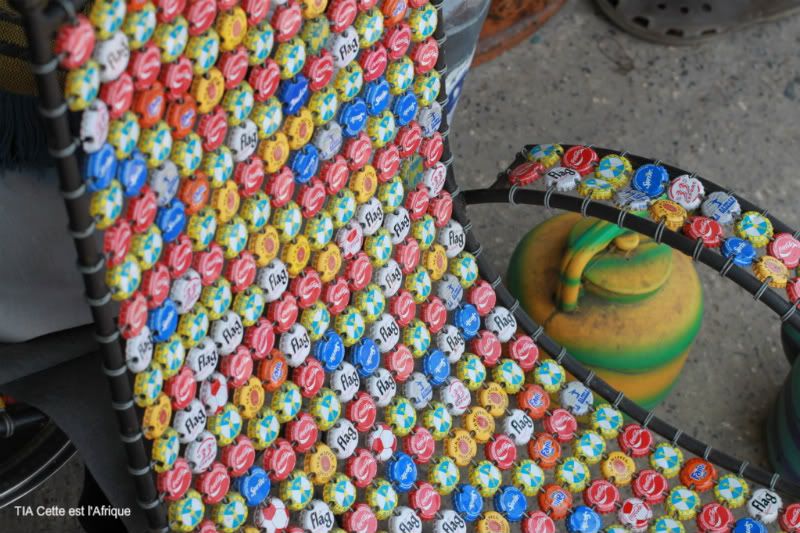 recycling at its finest: nothing is wasted
that kettle on the floor can be found in every Senegalese household
Santa Claus! Behind him is a
sous-verre painting
(Or Senegalese glass painting)
Babacar came from Mali and opened up a little studio near Soumbédioune
He's been so successful supplying boutiques around Dakar that
he's just opened up this little shop next door
I suspect my patronage over the years has played a part :)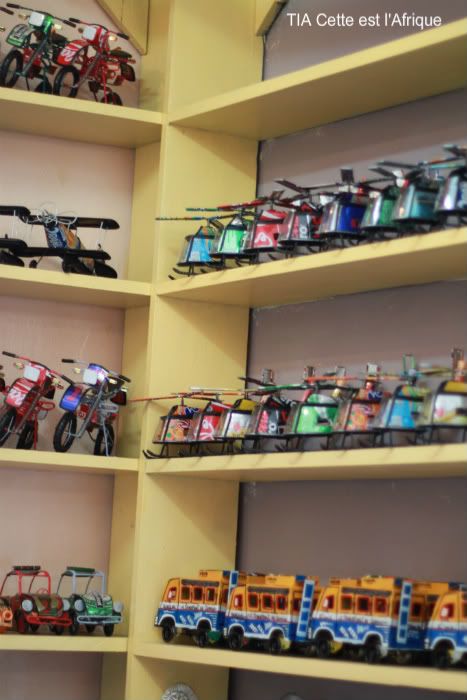 car rapides
, VW Beetles, scooters, planes!
15 December 2013 update:
I've just learned that Babacar has his own website showcasing his lovely art.
Check it out here
!
It even has photos of his new studio, completed just prior to my departure from Dakar.
(Thanks, Matthias, for letting me know!)
18 July 2012 update:
Babacar's been featured on a segment by the BBC!
So excited that this hidden gem of Dakar is getting his due--
Check
his interview out here
.