Traffic in
Rufisque, Senegal
. Rufisque has the only real road off the Cap-Vert peninsula where Dakar is located.
No traffic: the trip is 15 minutes through Rufisque. Traffic? Well, anywhere from an hour to four.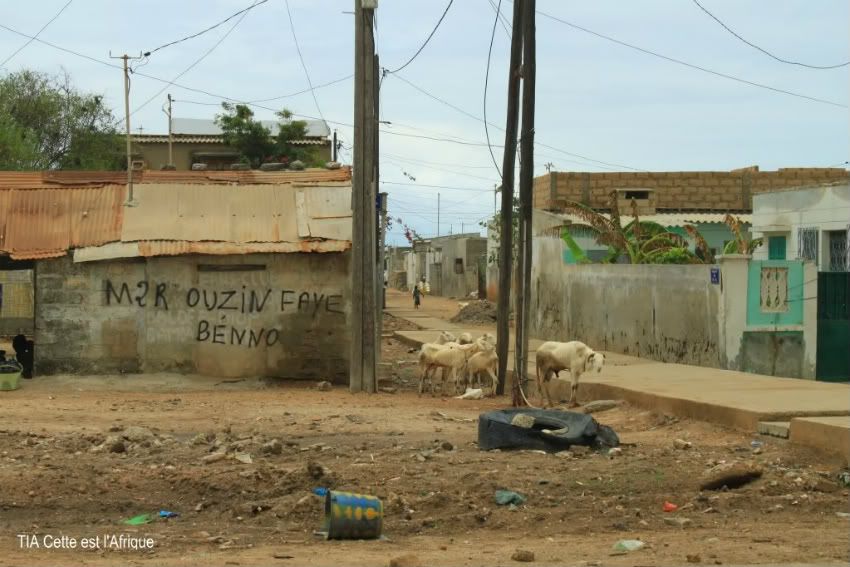 Rufisque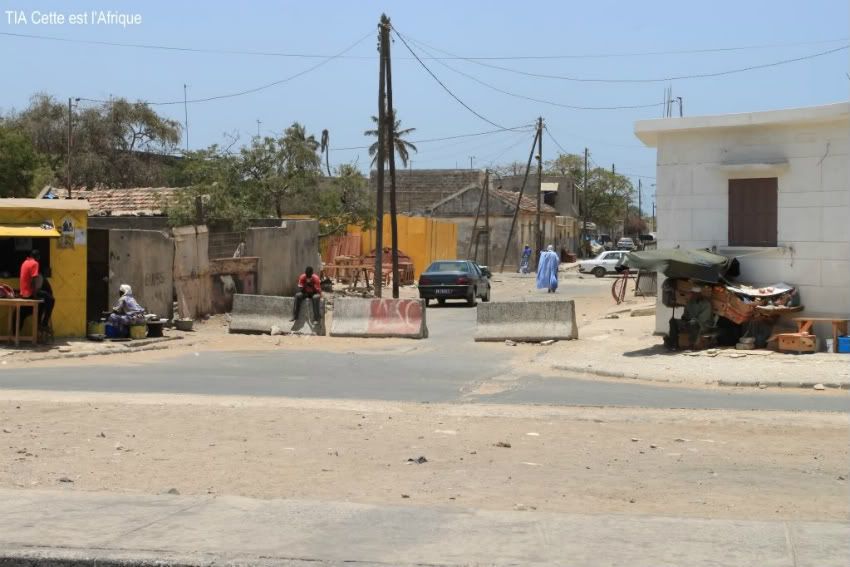 Hanging out in Rufisque.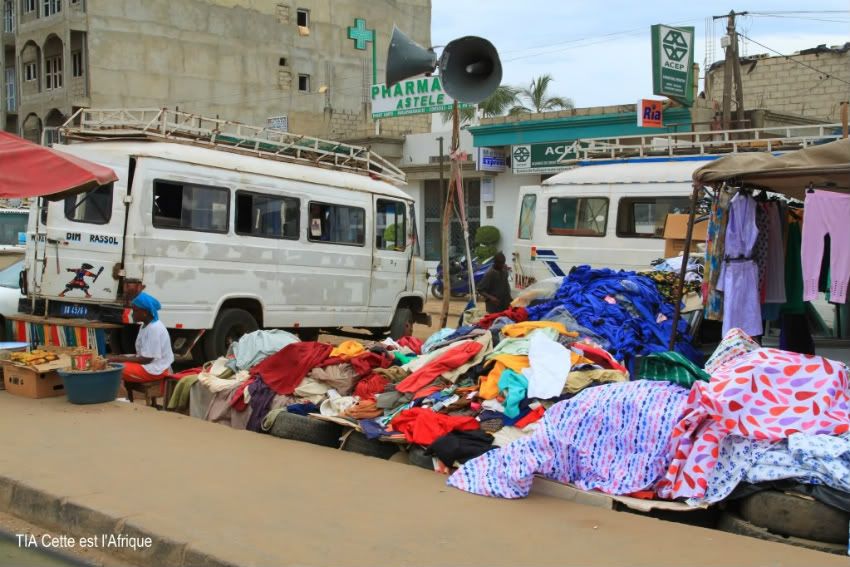 A clothing and fabric vender in Rufisque. Notice the large speakers? They play Koranic verses.