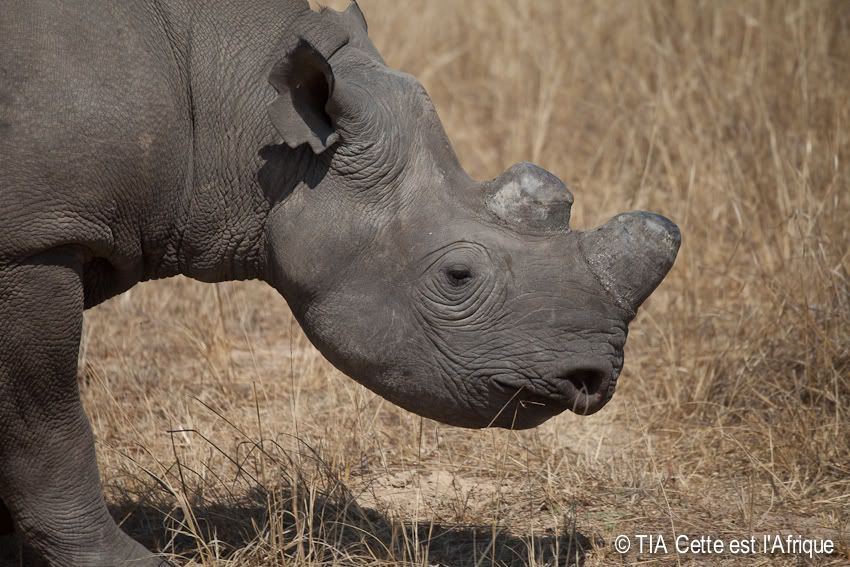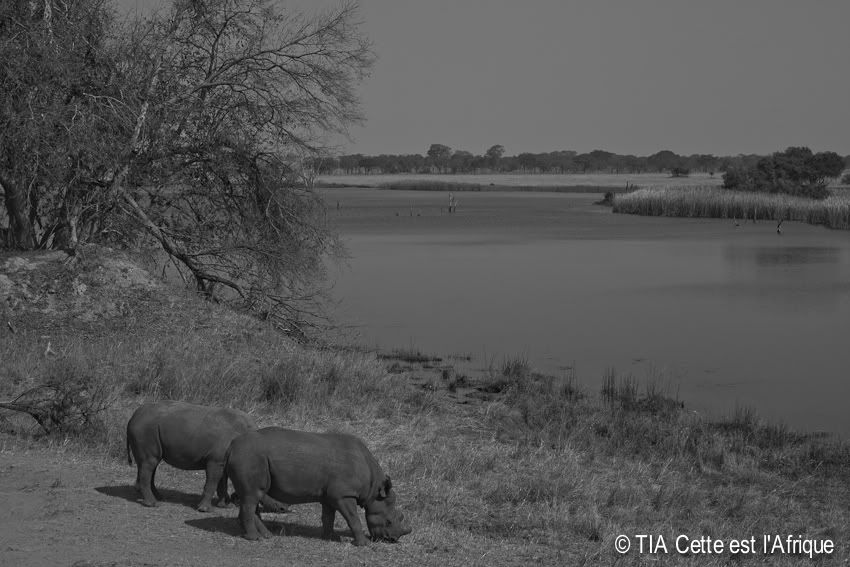 Some Asian cultures believe the horns have healing and aphrodisiac powers (they don't.) which has sky rocketed
the black market price for the horns and lead to many rhinos being killed unnecessarily.
One way to try and avoid poaching is to file down their horns to make them less of a target as Imire as done.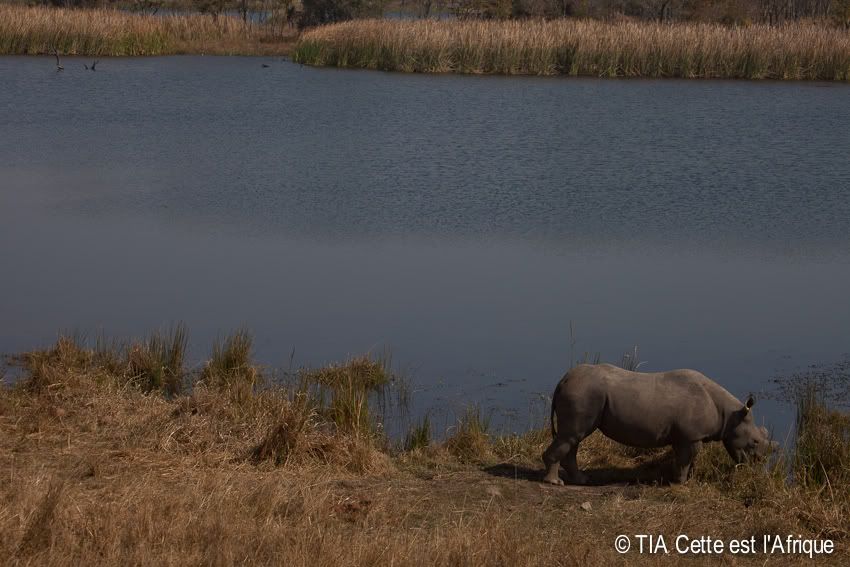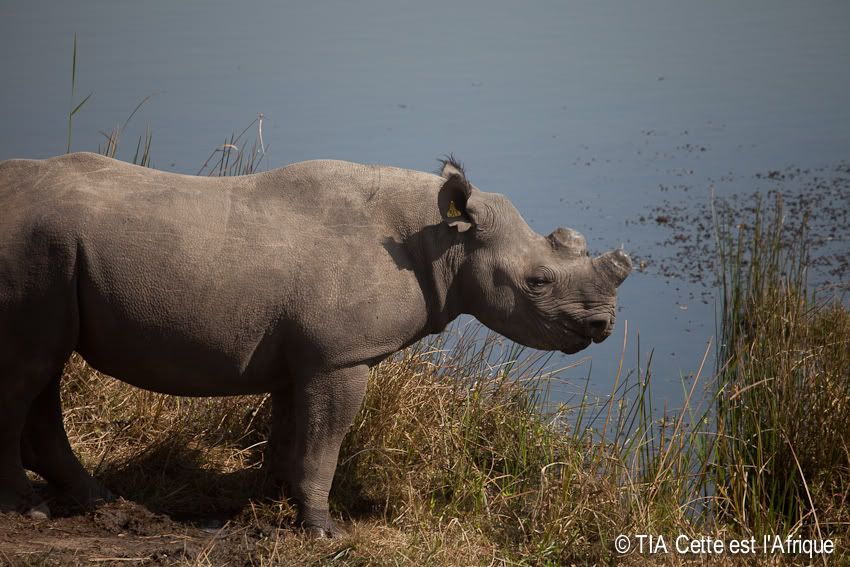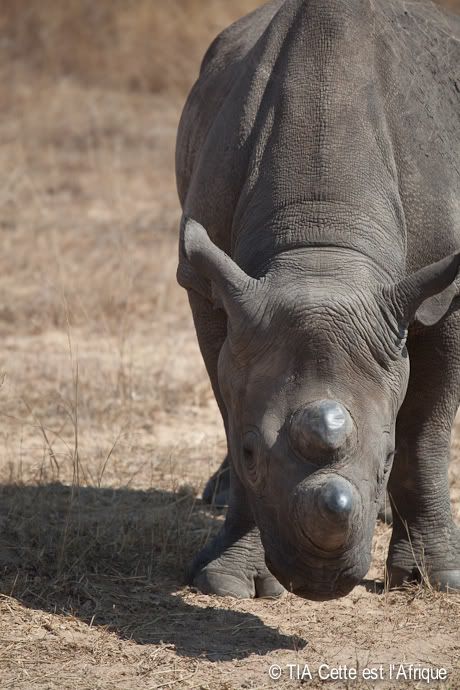 This rhino's mother was killed by poachers when he was a month old. He survived by hiding under his mother's body.
National Geographic did a documentary on him as he grew up in the Imire garden and became friends with the warthogs.
It's called something like The Rhino in the Garden...