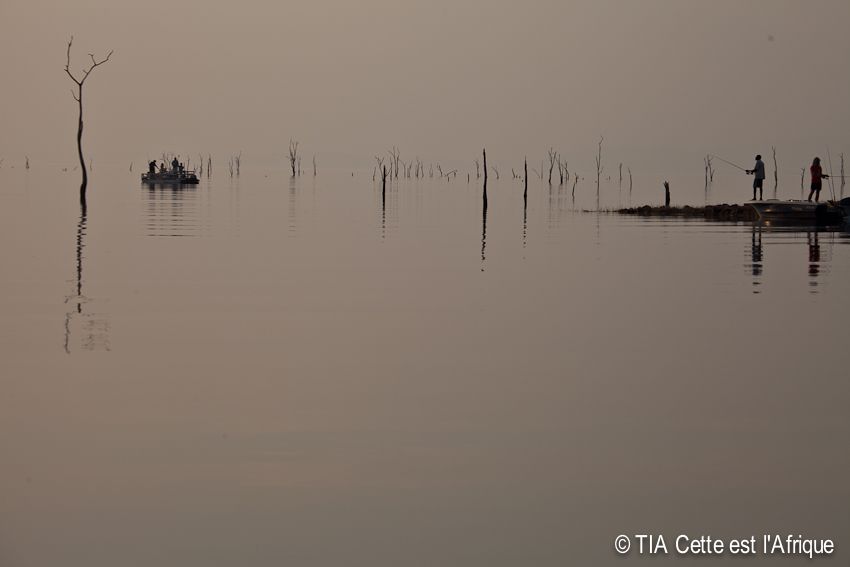 As dusk approaches over Lake Kariba,
Zimbabwe
, fishermen take to the water.
Lake Kariba's breathtakingly ethereal drowned forest as sunset approaches.
Wow, wow, just wow.
Africa
, you've pulled out the stops with this sunset.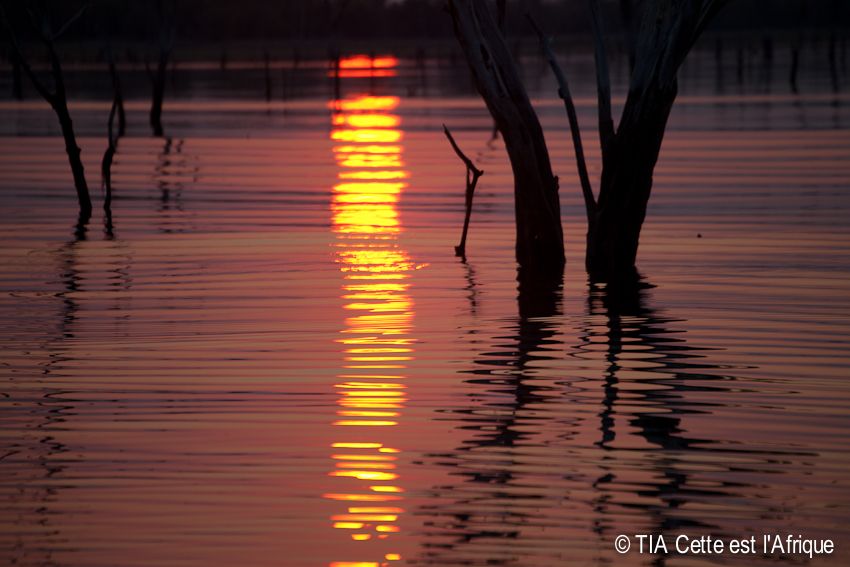 Lake Kariba is the world's largest artificial lake; when the Zambezi River was dammed, it flooded the forests in its path.
And it resulted in these amazing petrified forests.
Lake Kariba forms the border between Zambia and Zimbabwe.
Oh, Zimbabwe, be still my heart, you wowed me on this one.