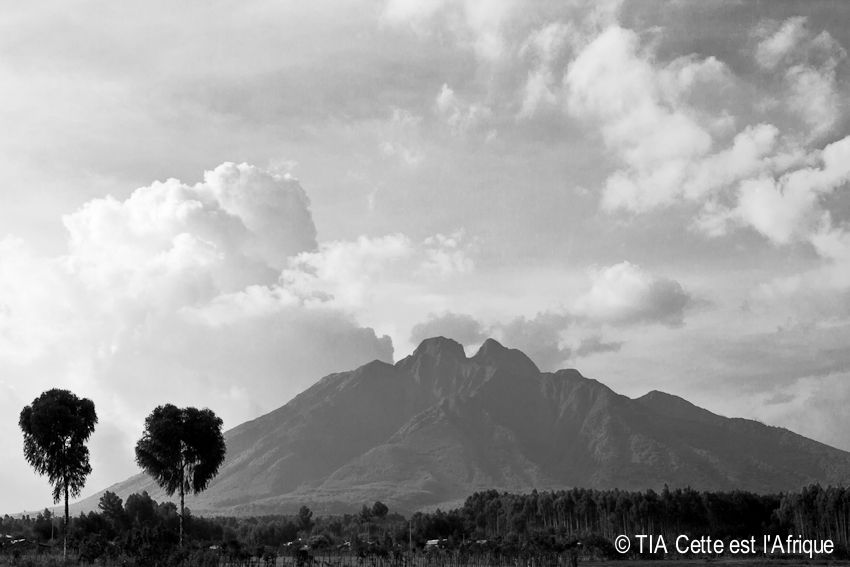 While on a visit to
Rwanda
, I saw my first volcano!
Why, hello Sabyinyo Volcano.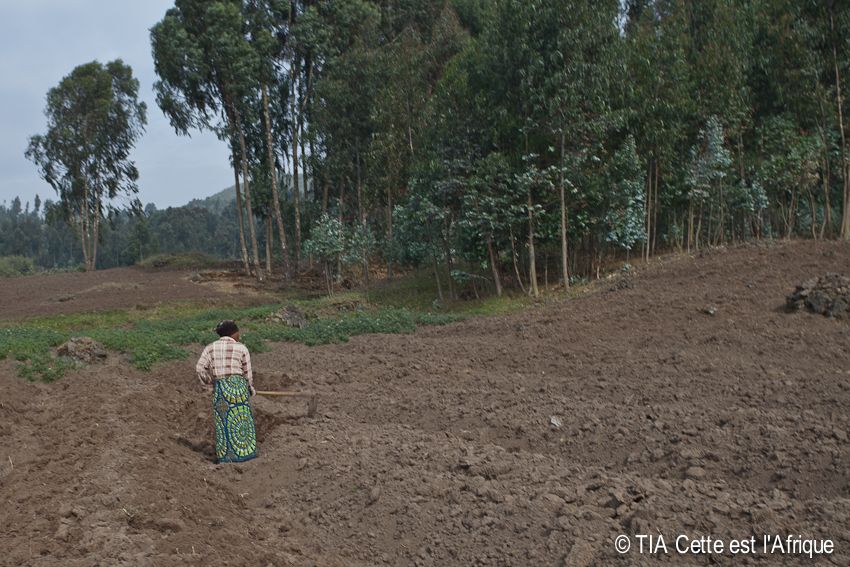 A woman works the fields just near the volcanoes.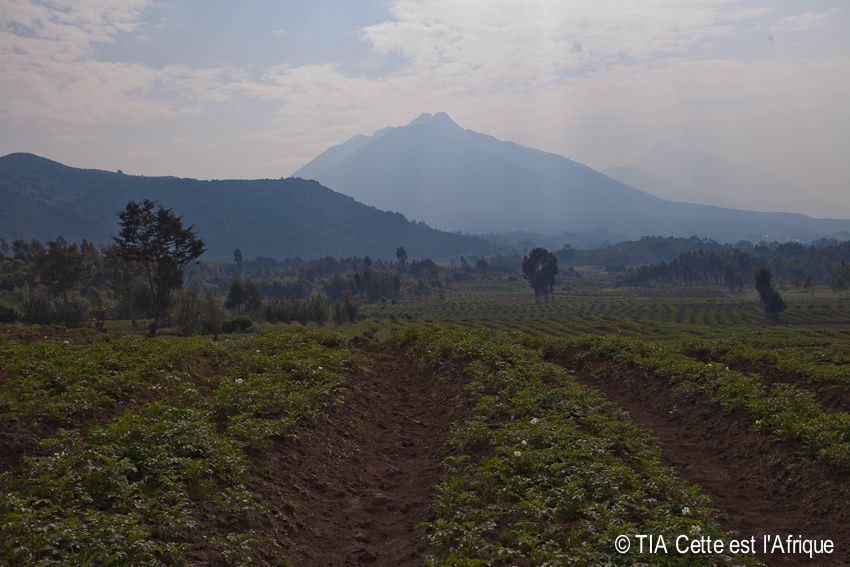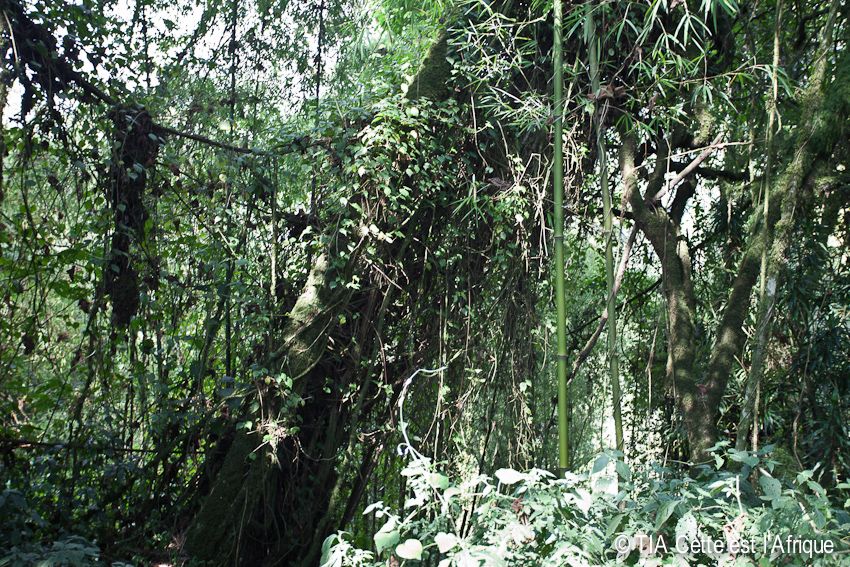 We began hiking up the mountains and wow, just wow. Bamboo forests like I've never seen before.
I had no idea that bamboo forests make a creaking sound--almost like an old door opening---
when the wind blows through them. It's very eerie and beautiful.
Why were we hiking? Why we were mountain gorilla trekking of course!
Here's where we stopped while the guides hacked a path through the forest to where our family of gorillas were resting.
Some of the guides.
My first view of the famed mountain gorillas.
Here's a teaser of the next post: isn't he just adorable?!