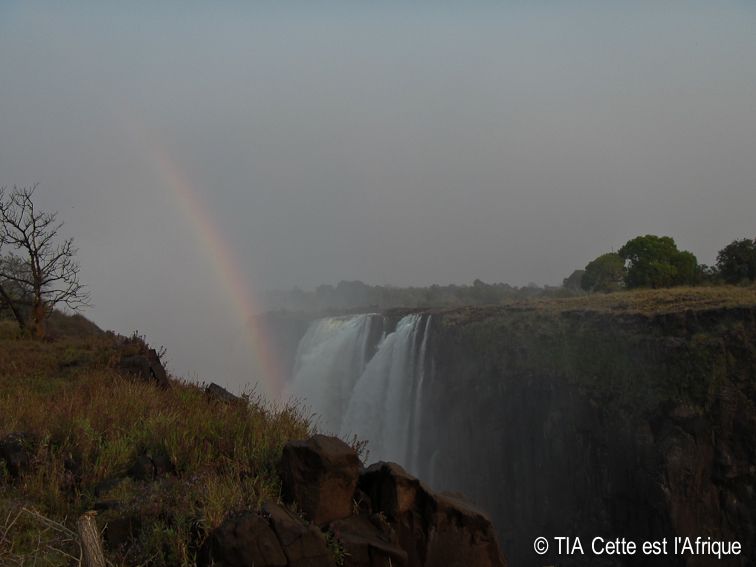 After an exhilarating
helicopter flight
over Victoria Falls, we visited the Falls at sunrise.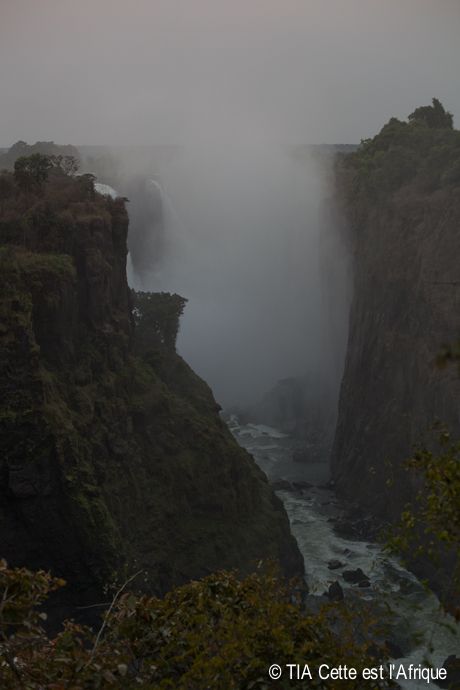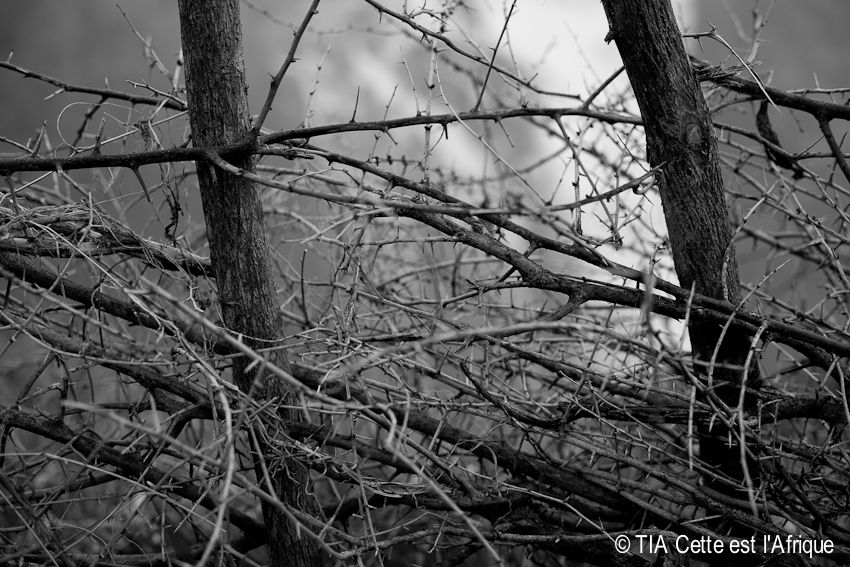 In all my visits, I'm surprised I've never showed you this in its both amazes and terrifies:
the fence that keeps you from going over the edge into the Falls at certain vantage points.
These thorns won't stop anything if you're really heading over.
This trip was blessed by so many
rainbows
. Stunning.
Be still my heart!
The sunrise.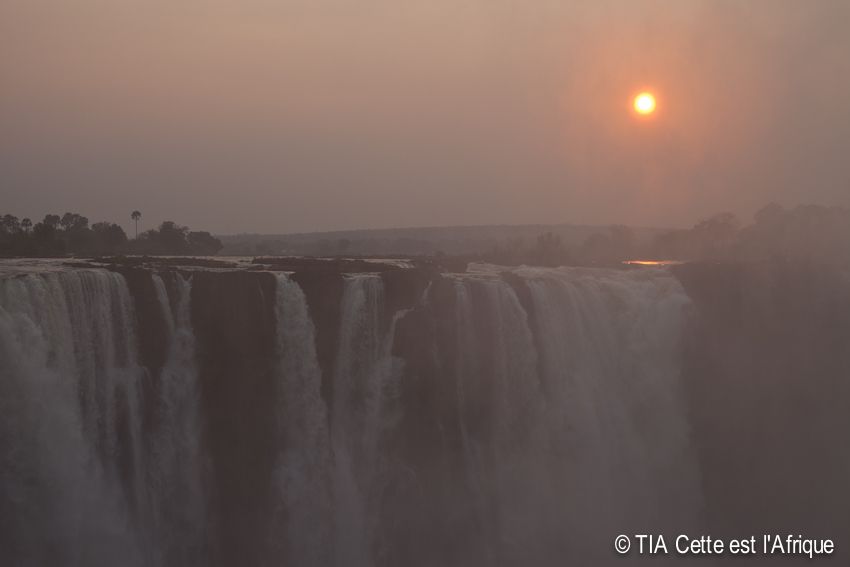 Oh, Victoria Falls, you never disappoint.