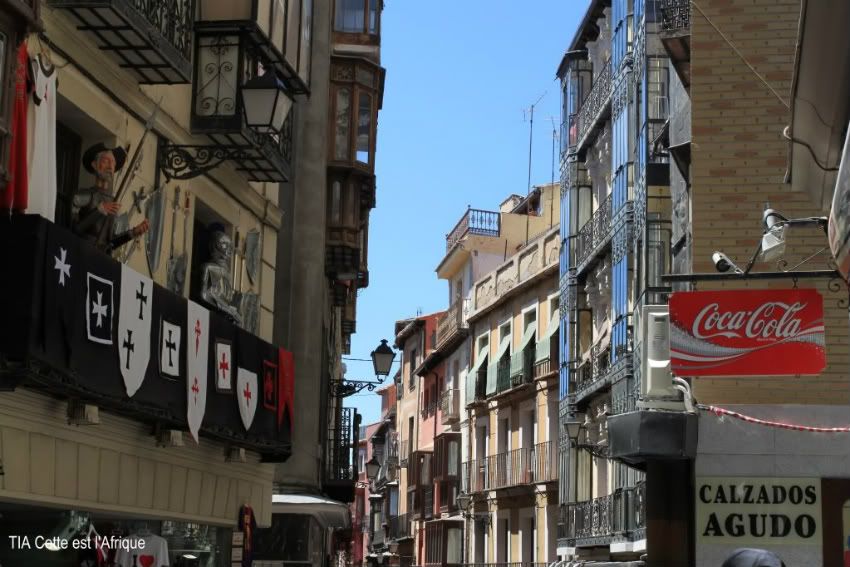 Toledo, Spain, is filled with small, lively streets and beautiful buildings.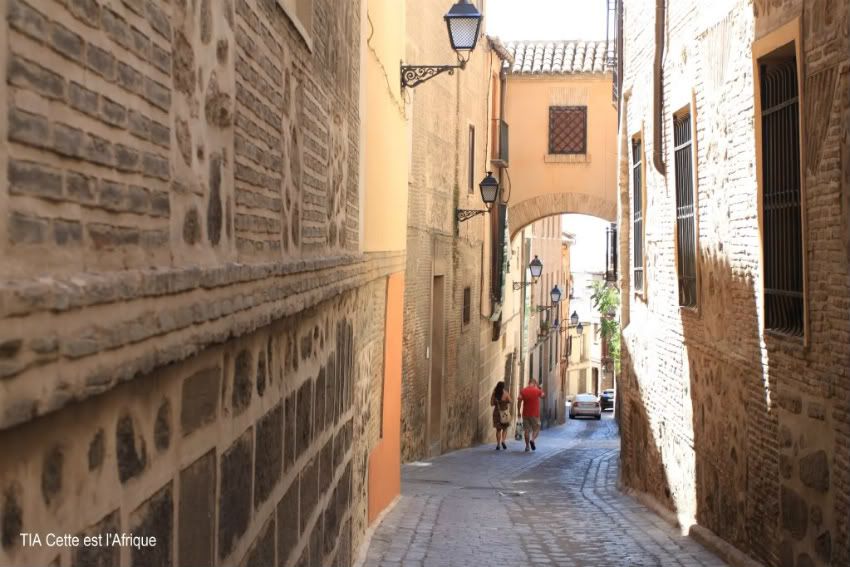 It's difficult not to fall in love with the stones, the hills, winding paths, and old buildings.
The cathedral peeking out.
Toledo felt like the type of city that you could stroll around all day and be lost in pleasant thoughts.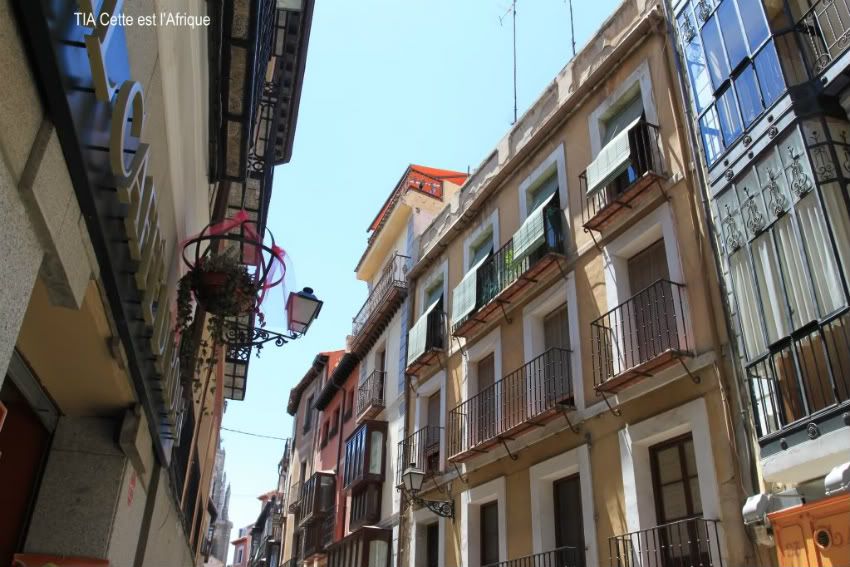 The city is a UNESCO world heritage site.
The cathedral.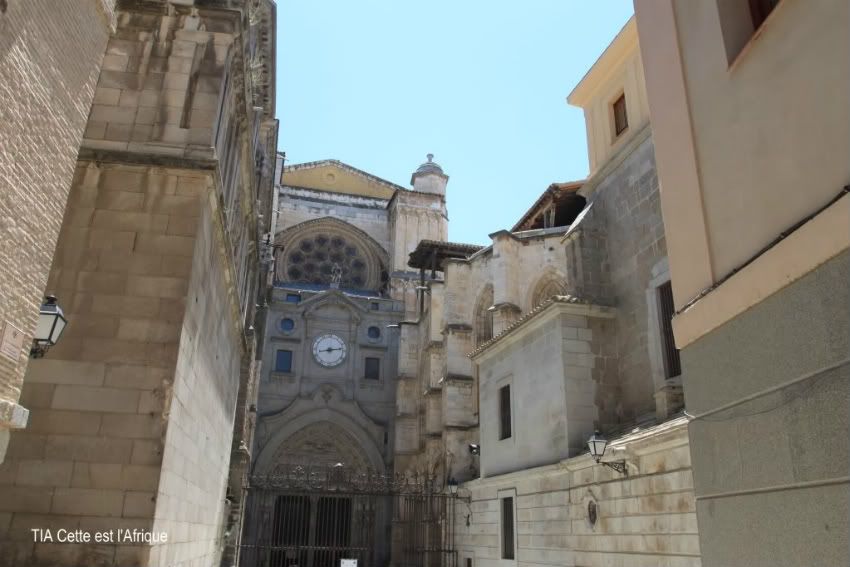 One entrance to the cathedral.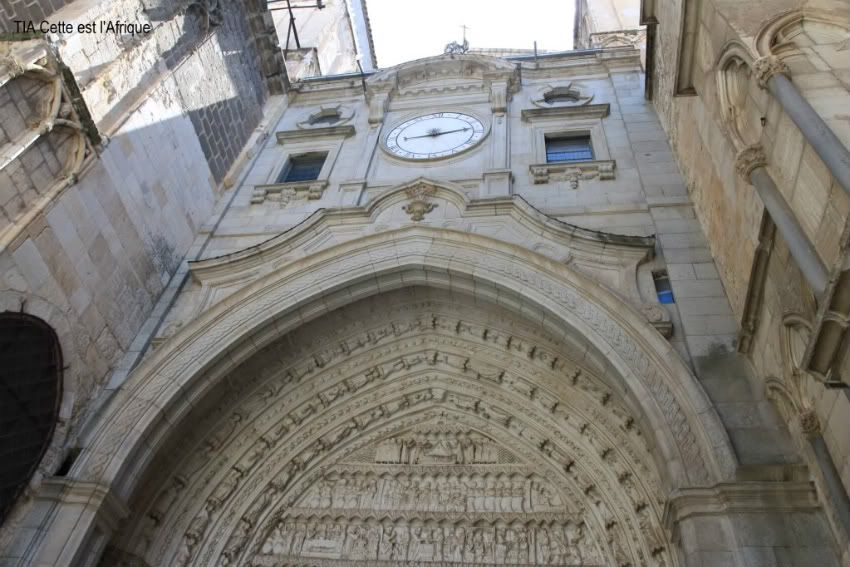 The cathedral is Gothic and dates from the Thirteenth Century.