After
lunch here
, we arrived at the Frog & Fern Cottages in Chimanimani, Eastern Highlands, Zimbabwe.
The cottages were so cozy (especially with a roaring fire) and tucked into the Chimanimani mountains.
The cottage's stairs.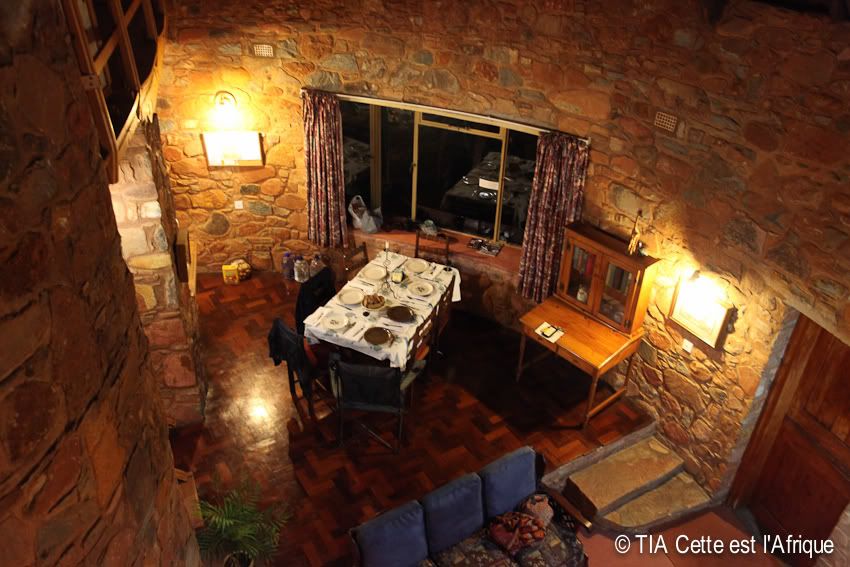 The main area, ready for dinner.
One of the loft beds.
One of the cottage's outside lounging areas.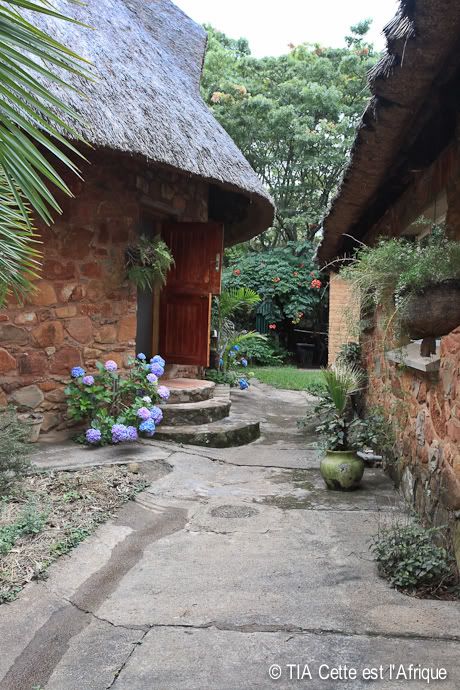 Our cottage. Such a wonderful little escape!