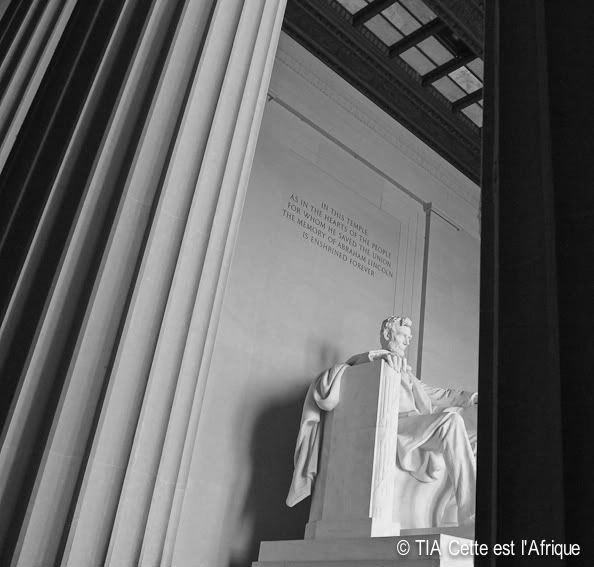 Abraham Lincoln, 16th President of the U.S., Washington, D.C., United States.
The Lincoln Memorial on the National Mall in D.C.
Lincoln was tall, but not this tall: if Lincoln were to stand up with the same proportions as he is sitting, he would be 28 feet tall.
Inside the memorial.
The memorial.