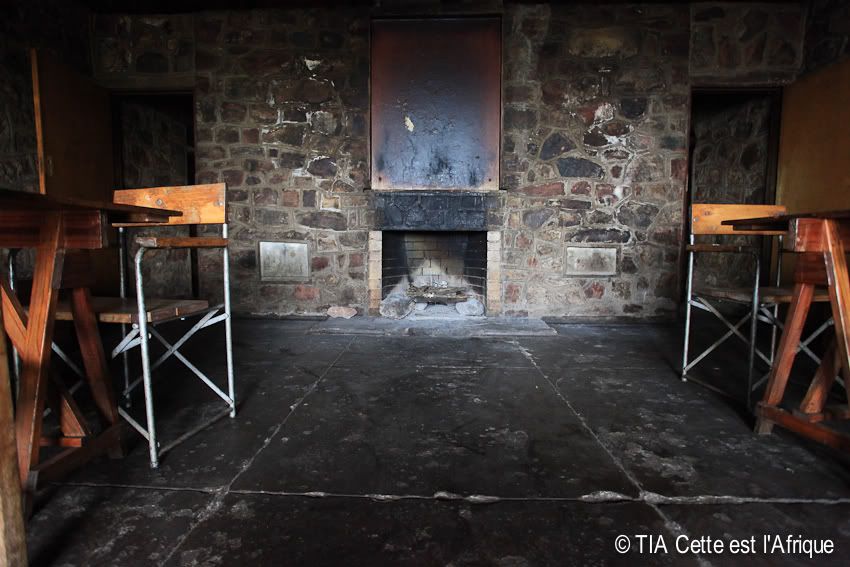 After hiking for hours
through the mist
, we came upon this cabin over looking a large valley in Chimanimani in the Eastern Highlands of Zimbabwe.
The cabin had places to eat and places to sleep for the weary hiker.
The cabin offered a view of the valley and its lifting mist that was stunning.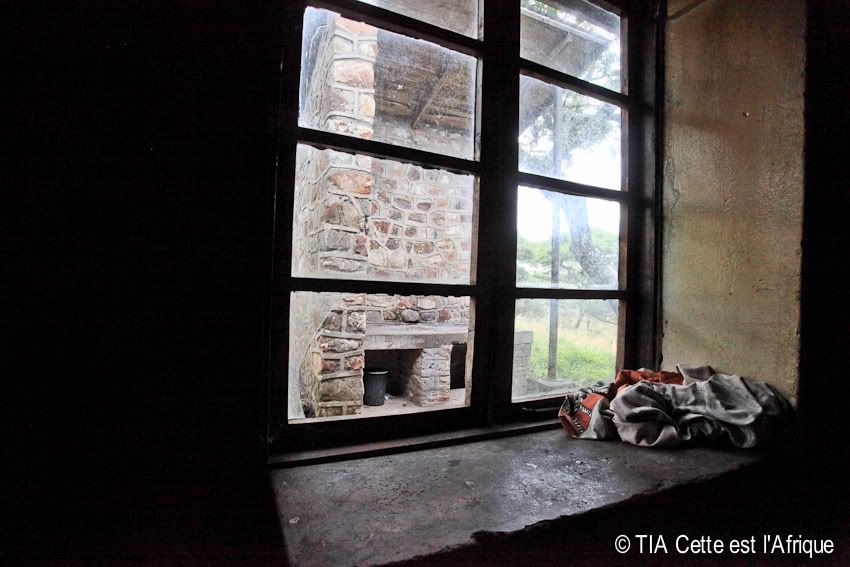 The cabin.
While an interesting spot, the cabin---and in particular this room---had a distinctly unnerving quality to it
that made one wonder if you'd stumbled into the middle of a horror movie.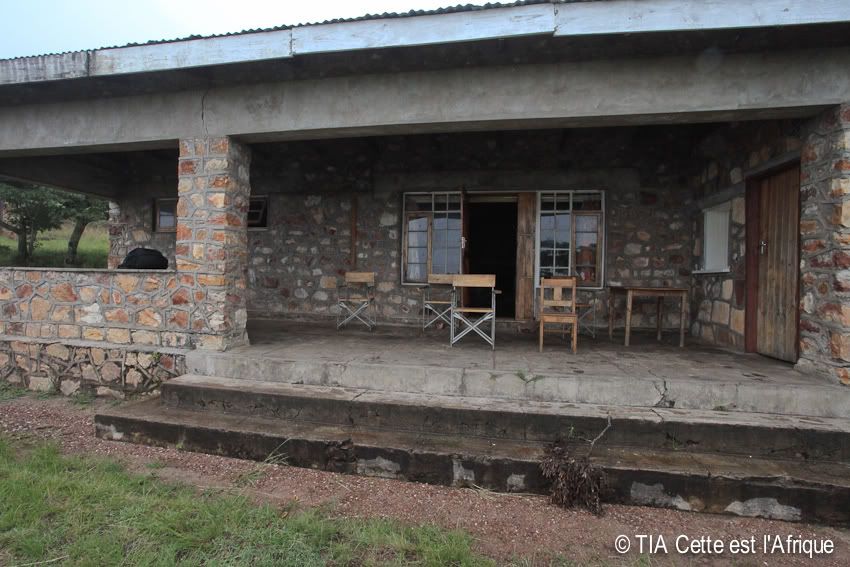 The cabin, while unnerving, offered us a moment's respite and a spot for lunch.
The clouds over the Chimanimani valley, seen from the cabin.