A tailor sits with his sewing machine at the Belgravia shops in Harare, Zimbabwe.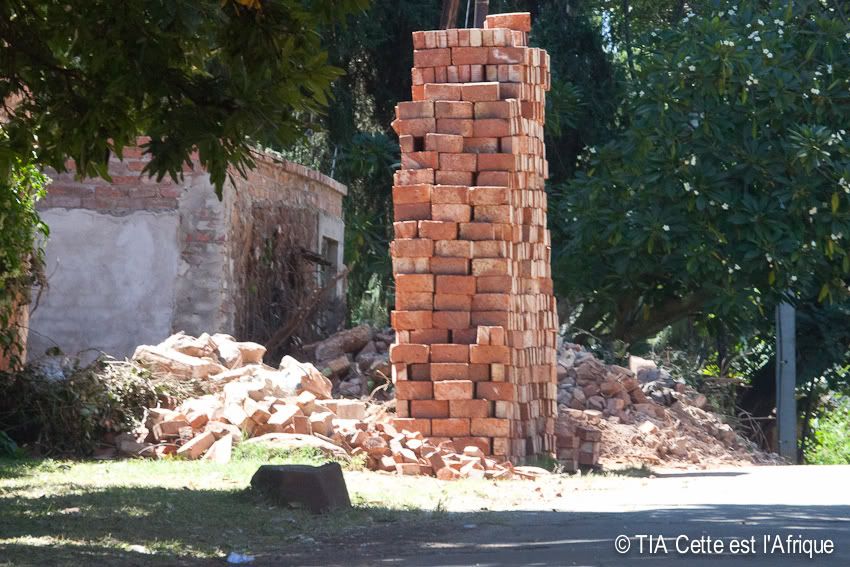 Bricks stand ready for a house to be constructed in the Highlands neighborhood of Harare.
The Christian Science reading room downtown in the Avenues, Harare.
City center of Harare.
The city is covered with homemade signs advertising services.
Something I can't get used to in Africa is the (clearly not so safe) riding habits of Africans....
I mean, really, realllllllly comfortable enough to sleep on these logs during rush hour?!!