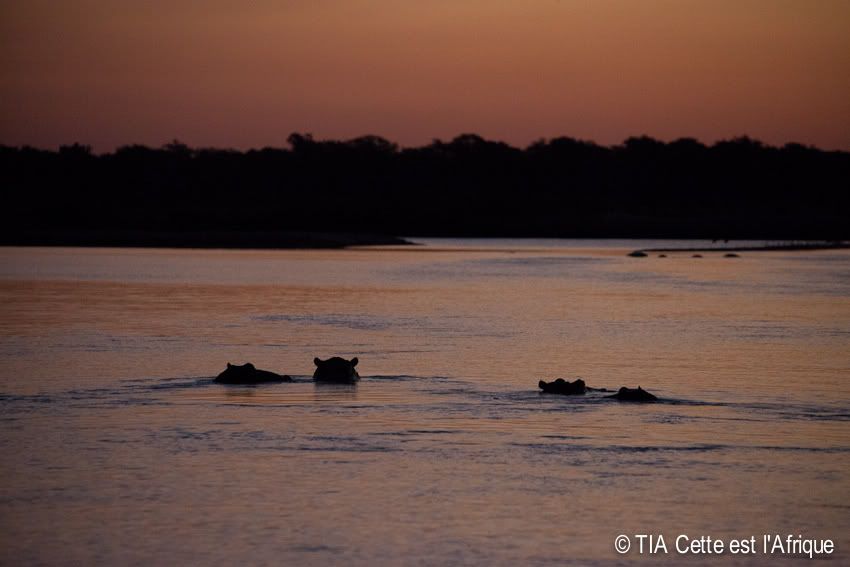 Hippos chilling at sunset in the Zambezi River in Mana Pools National Park, Zimbabwe.
Hello, hippo!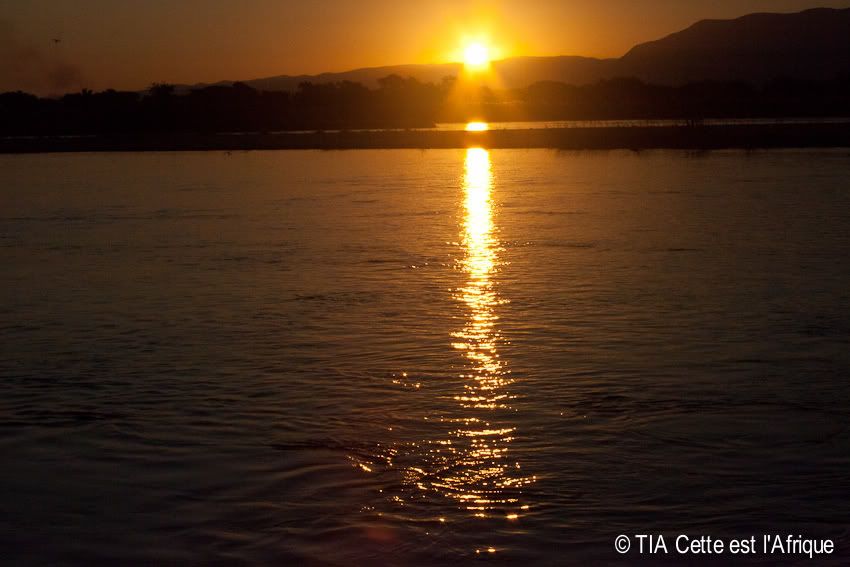 The beautiful sunset from the middle the Zambezi River.
Love, love, love the roots on this tree. Made me think of
this awesome tree
in Senegal.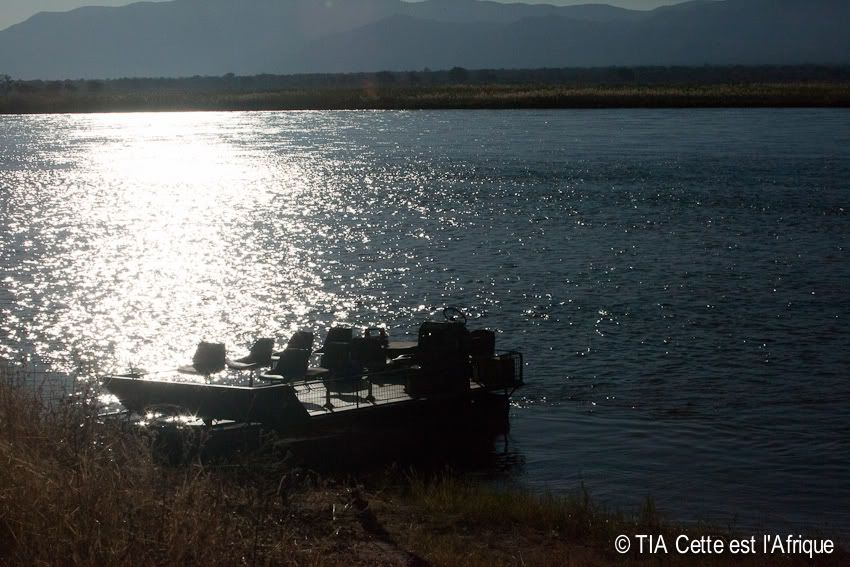 Our sweet ride: the pontoon.
They shine the light on the animals, searching for a reflection of eyes, resulting in a strange psychedelic effect like on this impala.