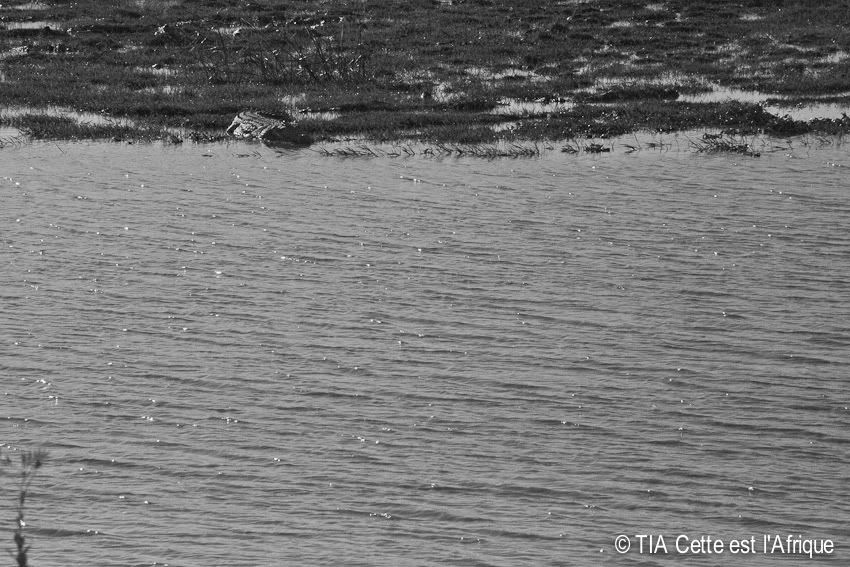 There were many, many, many crocodiles in the Zambezi.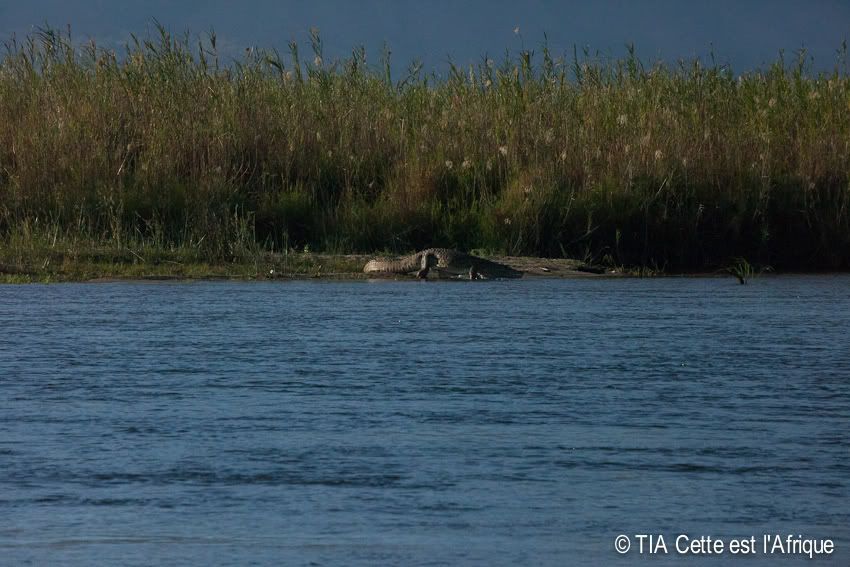 None to which I wanted to get any closer.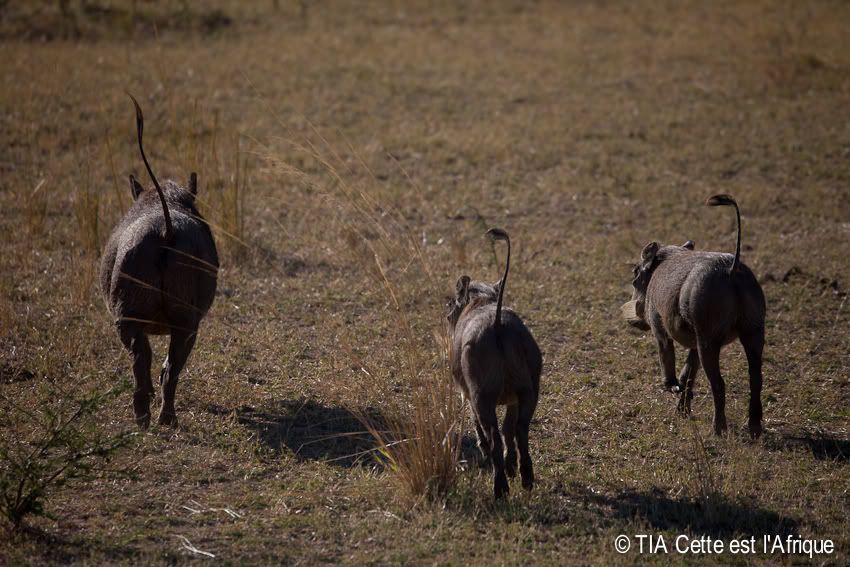 Warthogs may be some of the cutest animals ever. I had no idea.
Here a mama leads her two babies away--when they run, their tails go straight up in the air like antennas.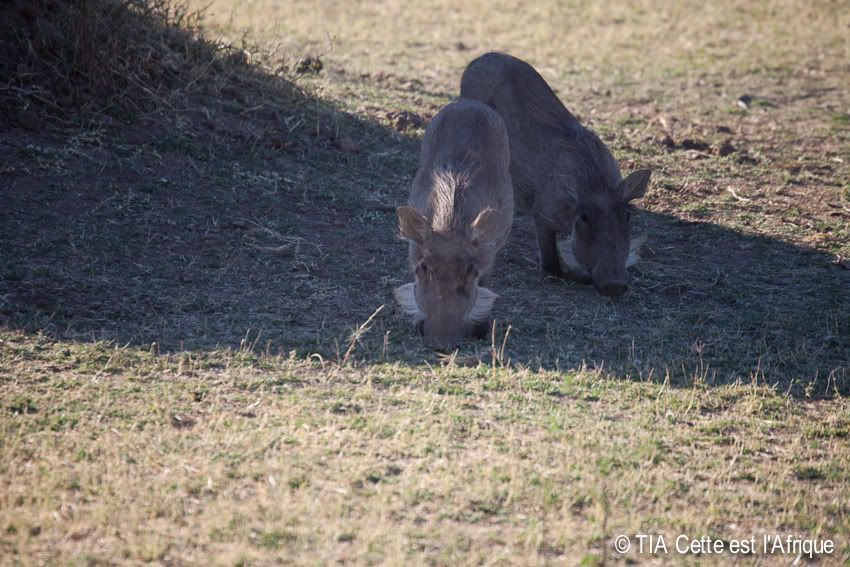 And their hair reminds me of some serious old-school side burns.
A waterbuck next to the Zambezi. They're easy to pick out because of the bulls eye on their tushes.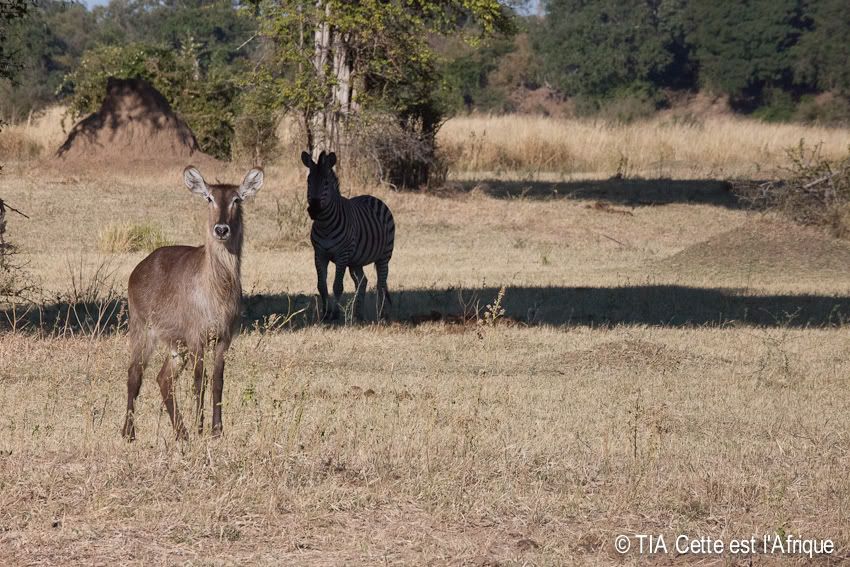 A waterbuck and a zebra.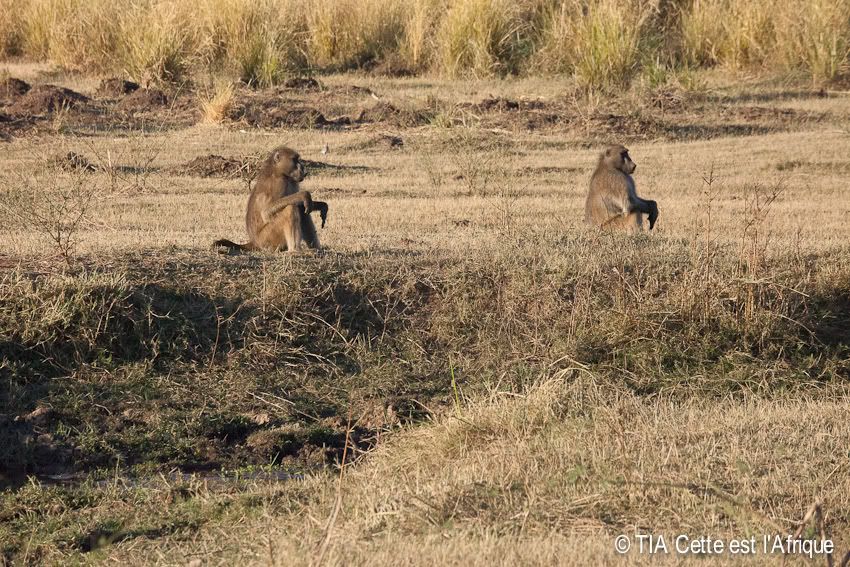 Baboons. Kind of an unnerving shot with its human-like quality, eh?
A hippopotamus stares me down from his perch in the Zambezi.