A father carries his little girl in the Borrowdale area of
Harare
, Zimbabwe.
(This is one of my favorite photos I have taken while living in Zimbabwe.)
Zimbabweans advertising their services on Churchill Ave near Mt. Pleasant in Harare.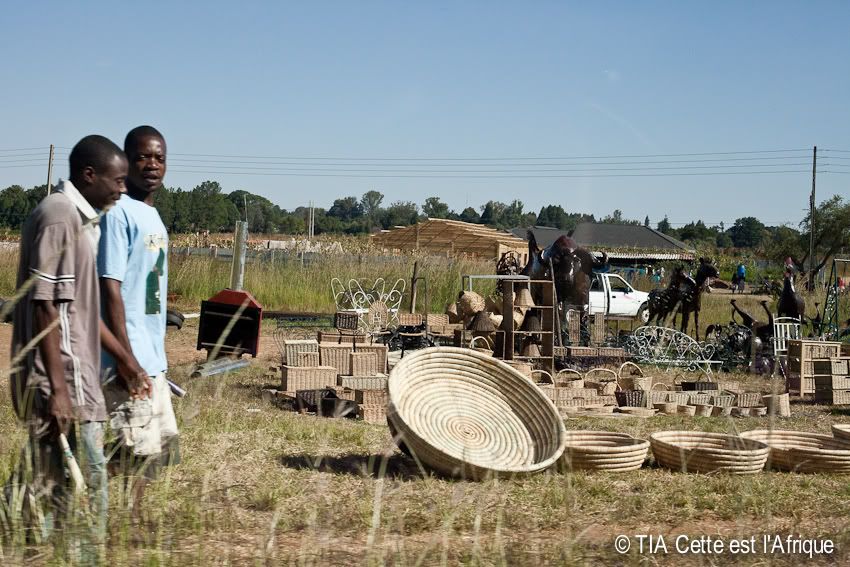 Two men walk past street vendors selling their wares.
So many restaurants and cafes grow their own vegetables. This is
The Plot's
garden.
Not too bad a place to sit by for brunch, eh?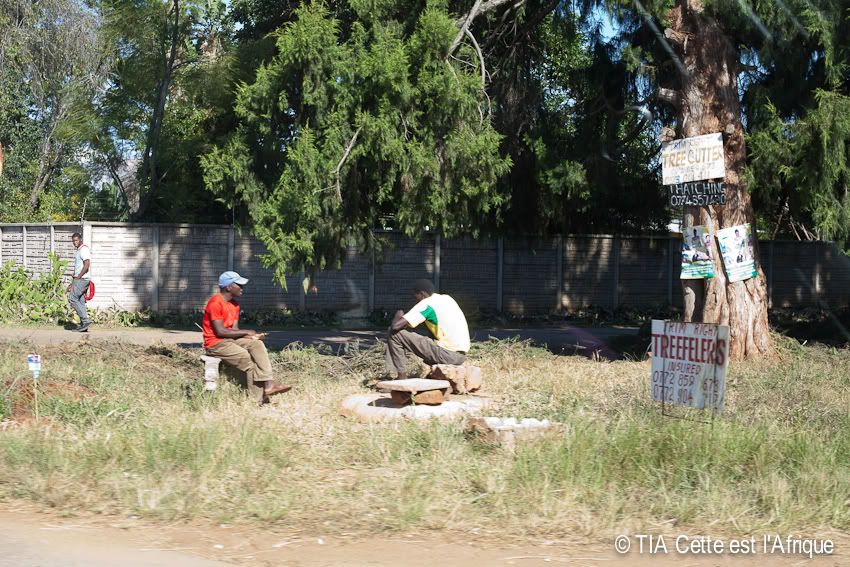 Hanging out in Harare.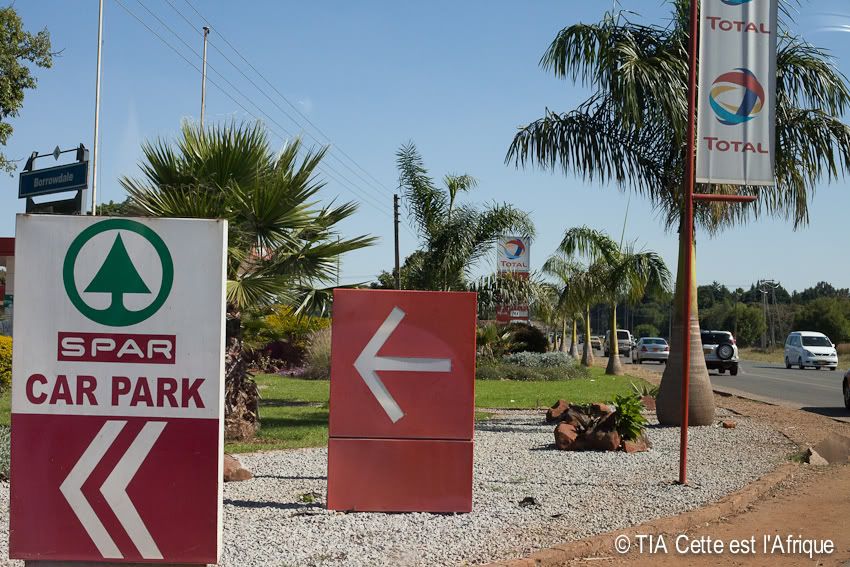 I love Harare's tendency to put a bazillion signs close together, in a row, hoping you spot the one for which you're looking.
This is the Borrowdale neighborhood and for the parking lot of a Spar grocery store, the Total gas station, and I'm still not sure what the arrow is for...
Seriously, this little girl was so ridiculously adorable that she required a second photo--look at those cheek and hair! So cute!