Rainbow Falls in the dry season, as seen from Zimbabwe.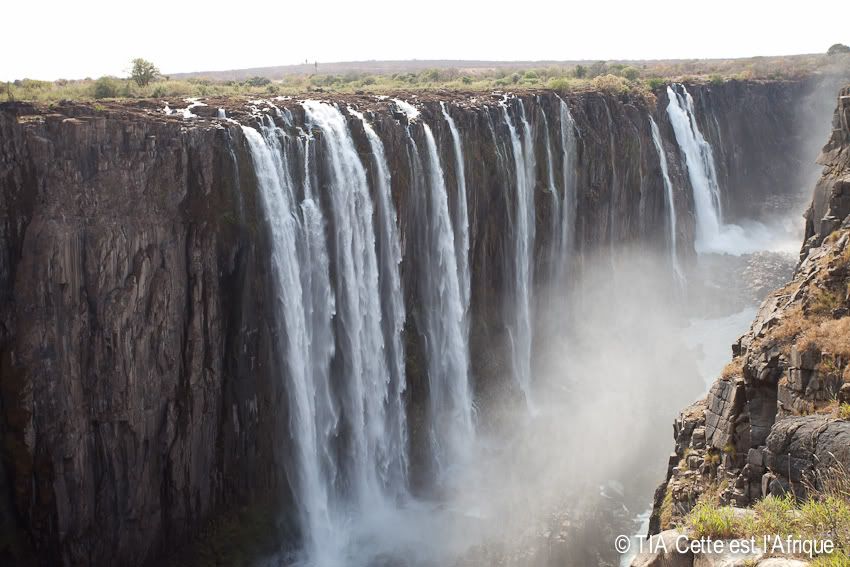 Rainbow Falls composes part of
Victoria Falls
and often, when you look down, the gorge has beautiful rainbows.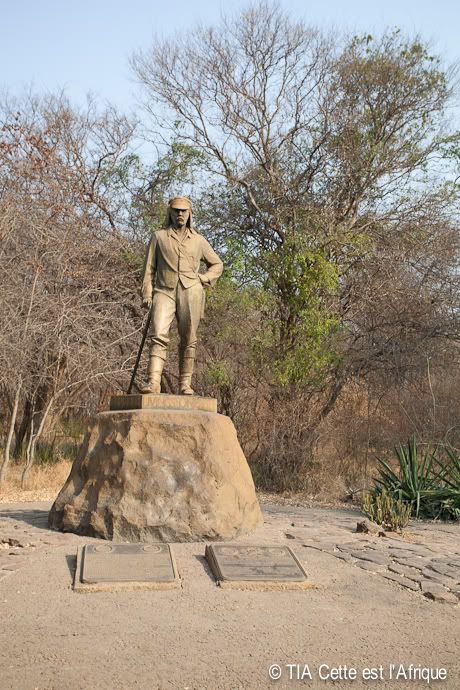 Every photo I took of Zimbabwe, every photo, every painting I've seen of the Falls,
just doesn't do it remote justice.
Hello, giraffe!!
(in the parking lot of the Royal Livingstone!)
What a serene spot at the Royal Livingstone.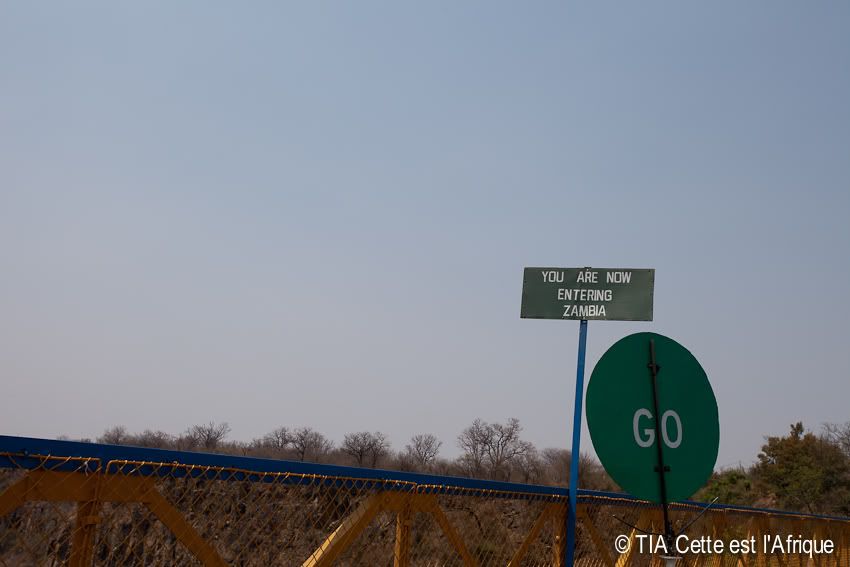 Hello, Zambia! My first visit!