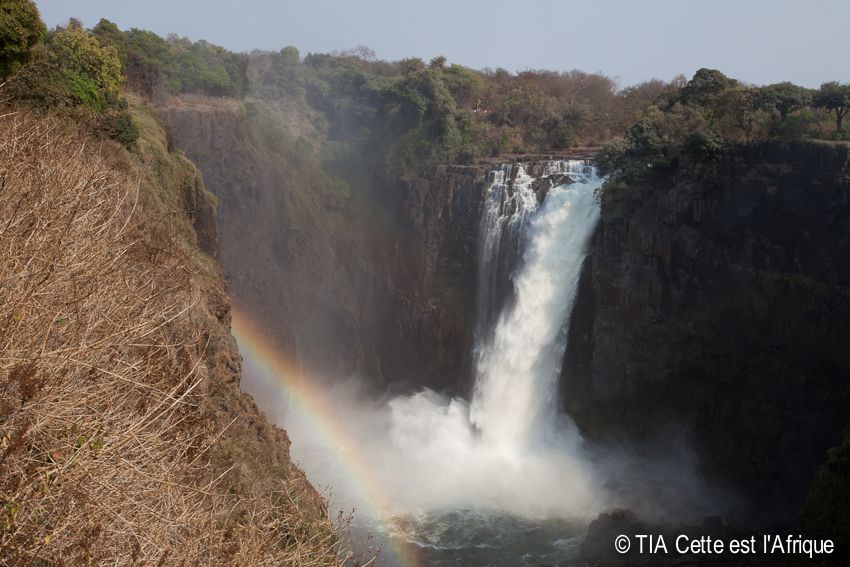 With a rainbow!
The Falls from Zimbabwe.
Even at the height of the dry season, there was a ridiculous amount of water.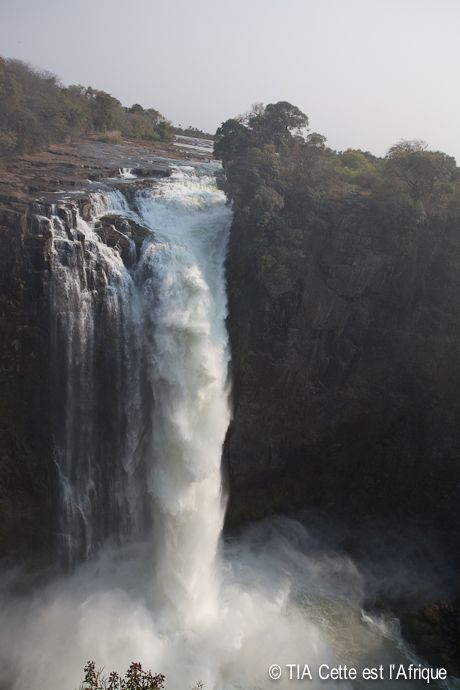 The sound of the falling water was AMAZING.
You could hear it long before you reached the Falls.
I saw the Falls' mists and my first thought was holy moly! That is a LOT of water.
Victoria Falls is one of the seven natural wonders of the world.
If it's this much water and mist in the dry season, I can't wait to see the Falls during the rainy season!
All the water from the Falls leaves part of an environment similar to that of a rain forest.