Seeing all the different types of artists!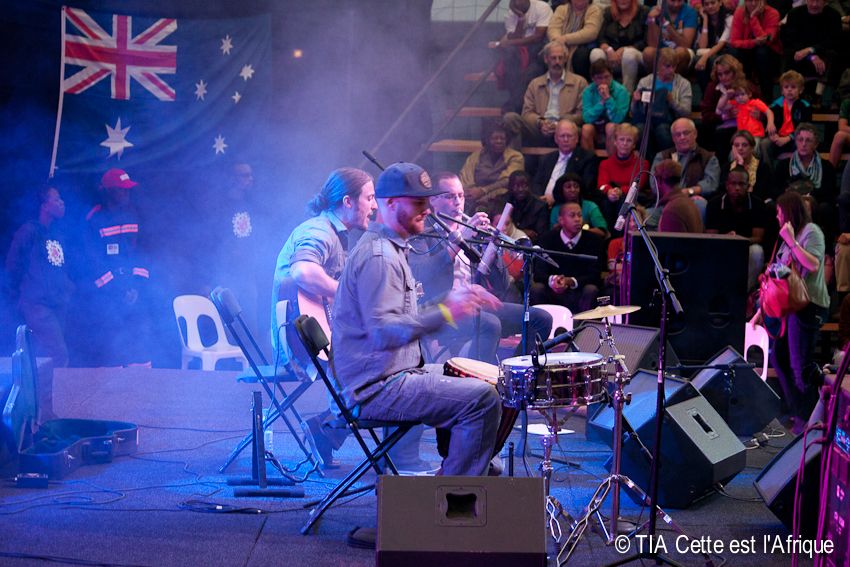 I had the chance to see Jacob Bain, Chris Williams, and Caleb Cunningham perform.
Here's a peek at their sound:
Jacob Bain...does he look familiar? He should--this is his third visit to HIFA.
He and Caleb Cunningham are from Seattle's
Publish the Quest
which performed the two previous years.
In a great testament to the many talented artists at HIFA, the three had only met the week before HIFA.
Here's something they come up with for the show:
Australia's Chris Williams.
He plays the
didgeridoo
and the trumpet. What on earth is the didgeridoo you ask? I confess, I had no idea.
Here's what it sounds like---it was really awesome: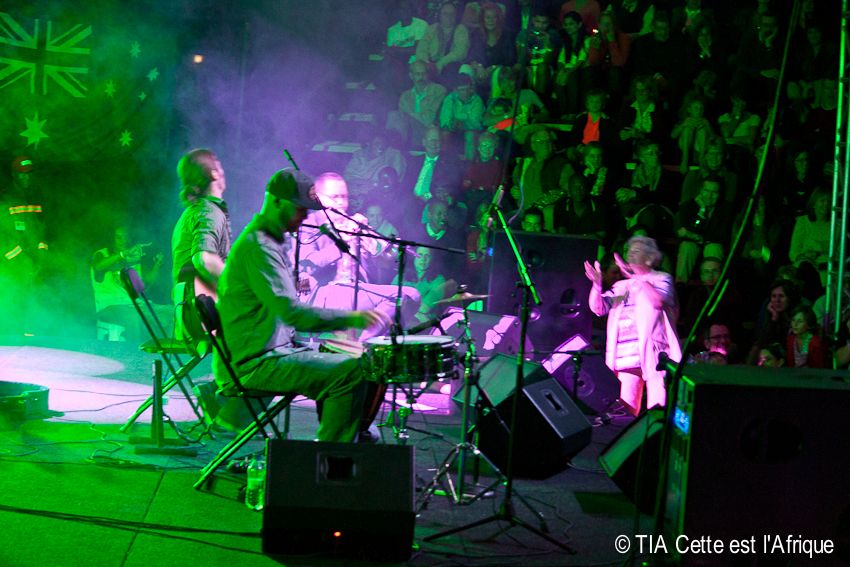 This little old lady was the best fan of all time. The cutest dancer EVER. I want to be 85 and rocking out like her.
Don't believe me? Here's a sneak peek at her mad skills---she literally danced all over the place. So stinking cute.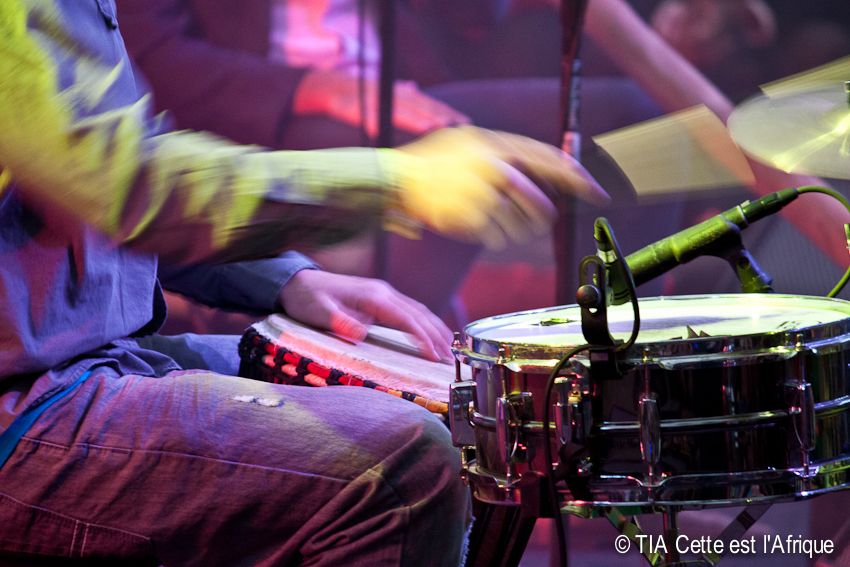 Caleb Cunningham.
For some reason this shot of Jacob Bain made me laugh for its distortion.
Here's a more respectable shot of him!