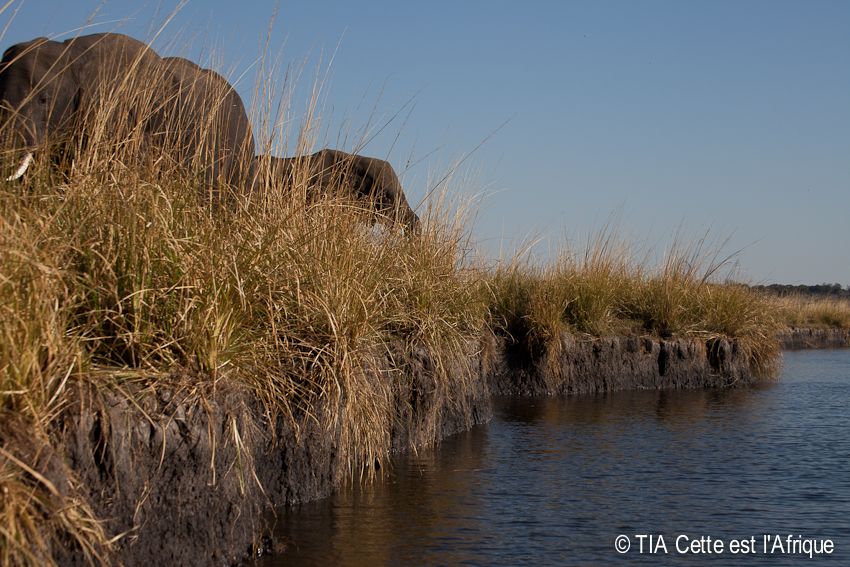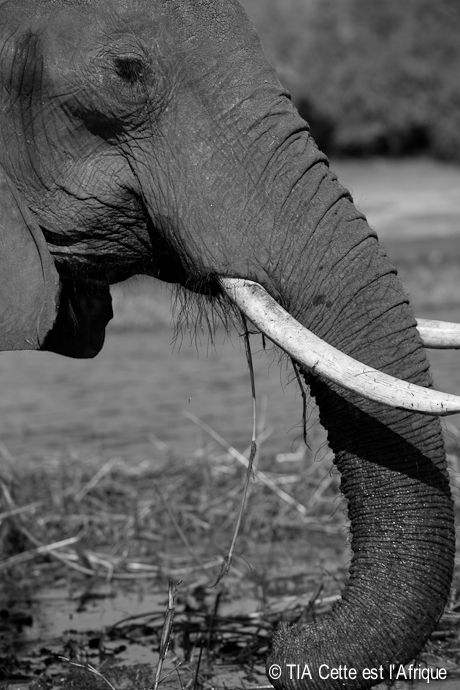 How can you not love these animals?
It's amazing how well such ginormous animals can hide.
These beauties didn't care that we got to admire them.
Eating away without a care for our presence.
Check them out: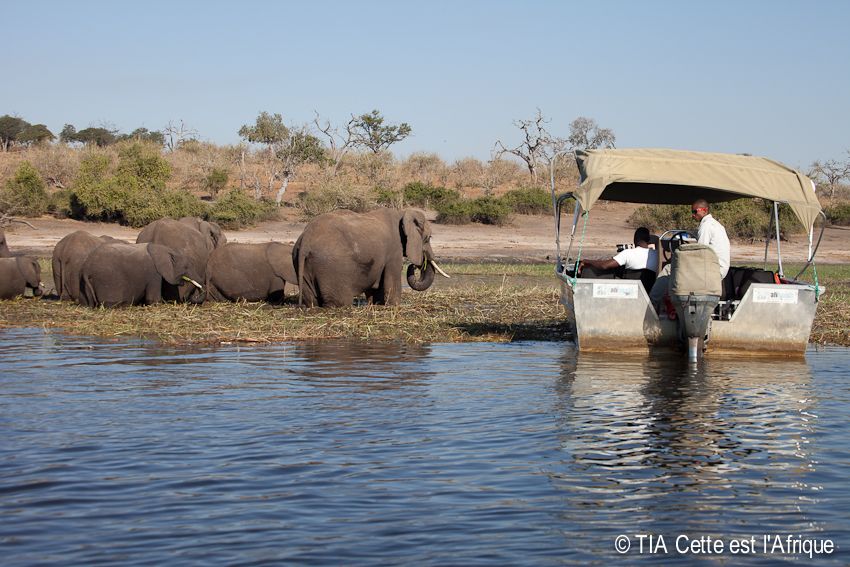 This is how close we get! That boat replaced our little spot.
Why, hello, adorable baby elephant. Je t'aime!
After a lovely visit to Botswana, we returned to
Zimbabwe
.