Tumi and the Volume perform at the 2012 Harare International Festival of the Arts (HIFA)
in Harare Gardens, Harare, Zimbabwe.
Check out one of their songs (and how Harare goes crazy at the shout out to Zimbabwe):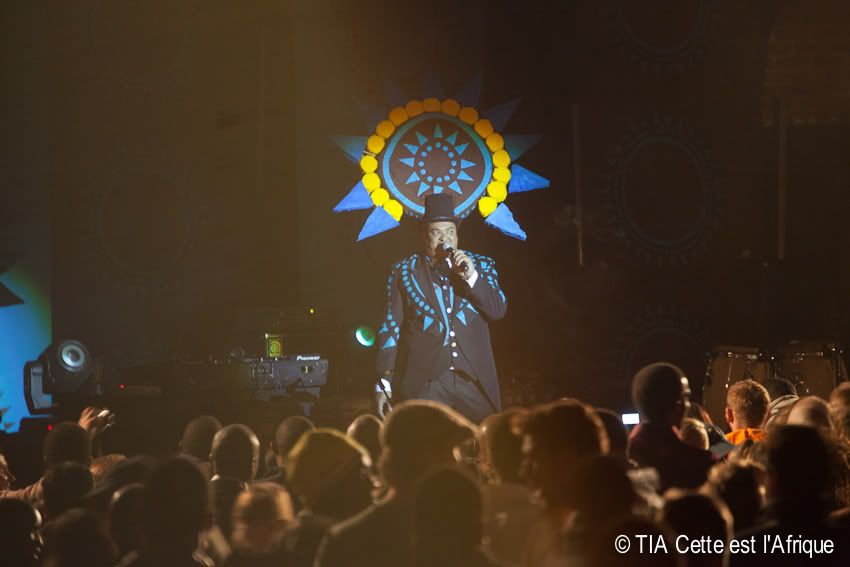 This guy announced every main stage concert. Apparently he's been doing it forever. I kind of just wanted to find out how much that hat weighed...
And since I am obsessed with
Christmas lights
, I couldn't help but take this photo of one of the HIFA tents.