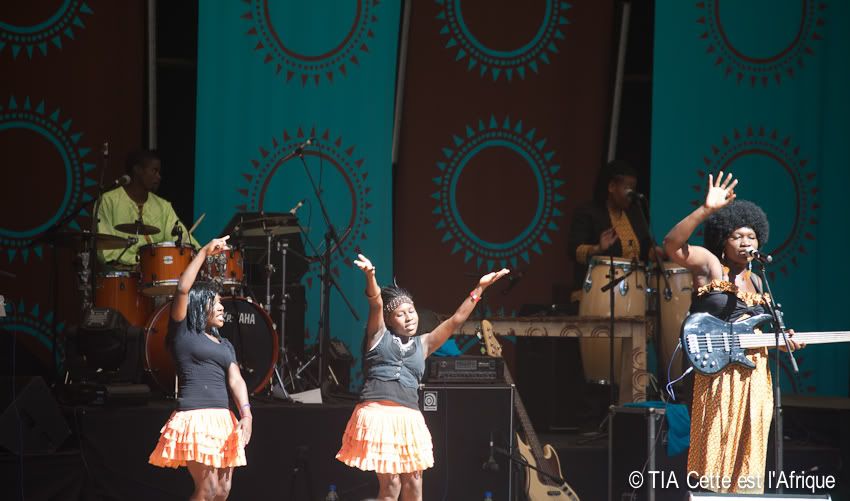 Zimbabwe's Edith Weutonga performs at the 2012 Harare International Festival of the Arts (HIFA) in Zimbabwe.
Check out her sound: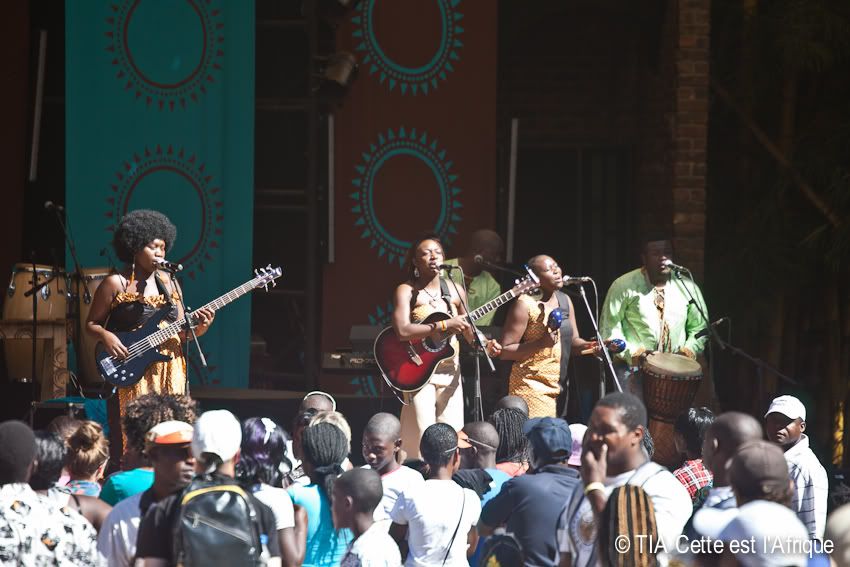 Zimbabwe hip hop artists Stunner and Ba Shupi joined her on stage.
Listen for some Zimbabwe hip hop: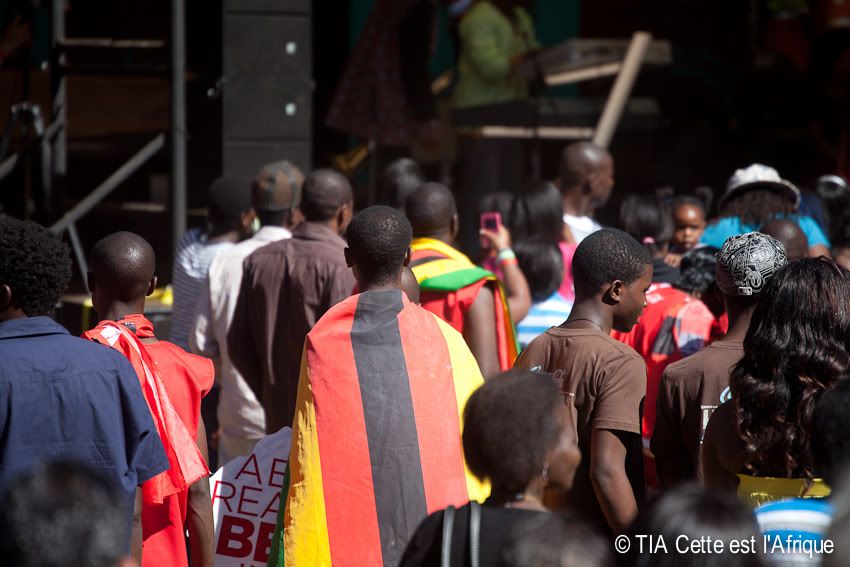 In case you were curious, that's the Zimbabwe flag he's rocking out.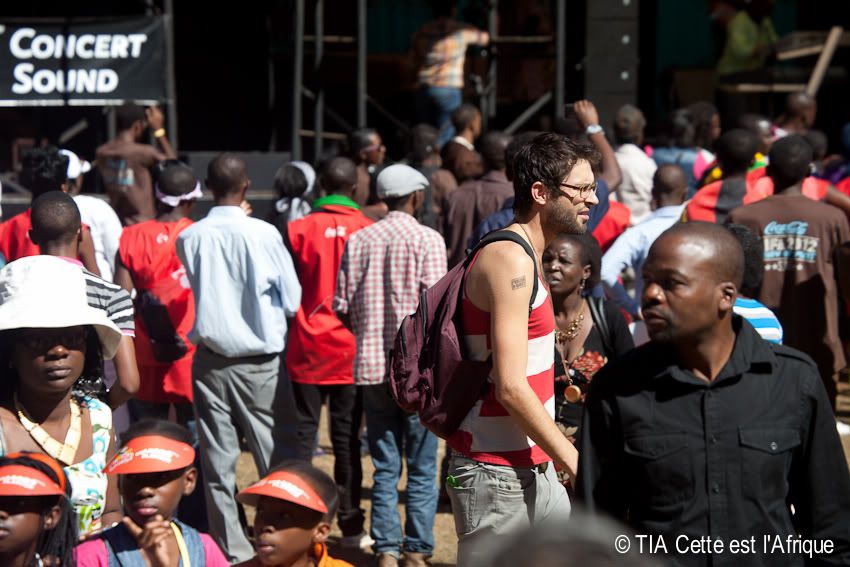 Edith Weutonga performs with her seven piece band, Utonga.
For more information on HIFA.