While visiting
Cape Town
, South Africa, I drove along the coast of the Cape Peninsula.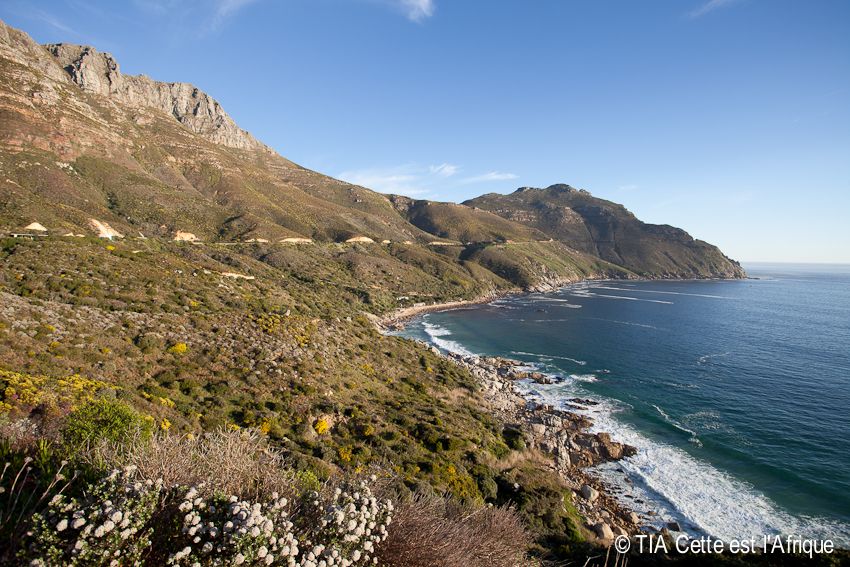 The scenes, from its cliffs, to its coast lines, just left me on repeat of a gush of "wow, wow, wow..."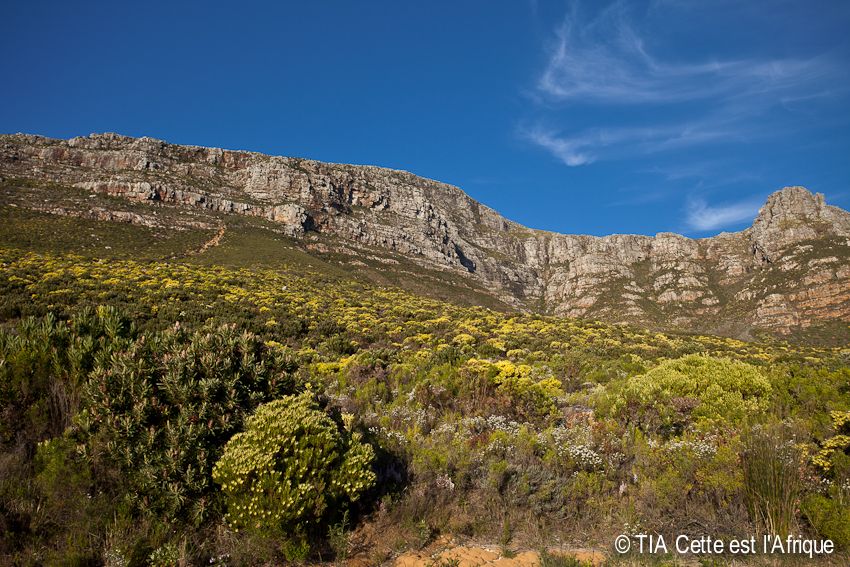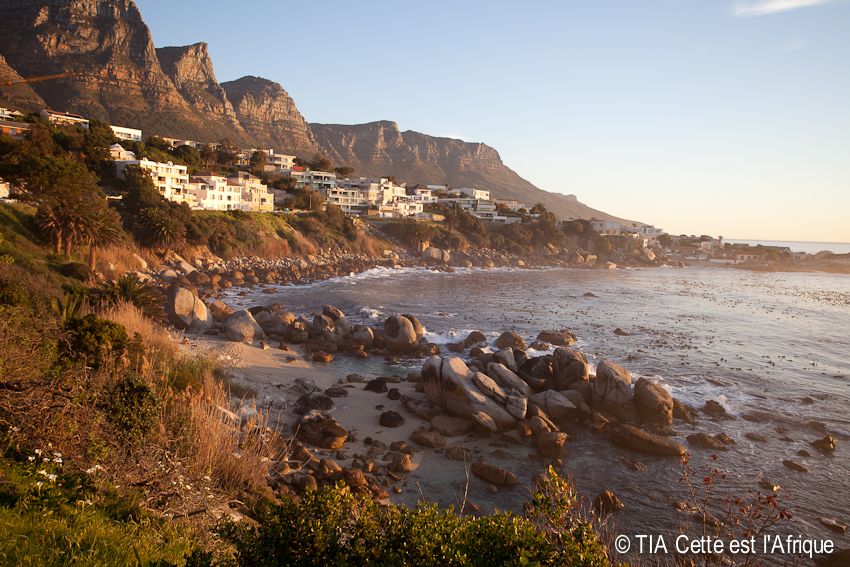 staggering
capes
of stunning beauty and historic importance, and beautiful bays like this one.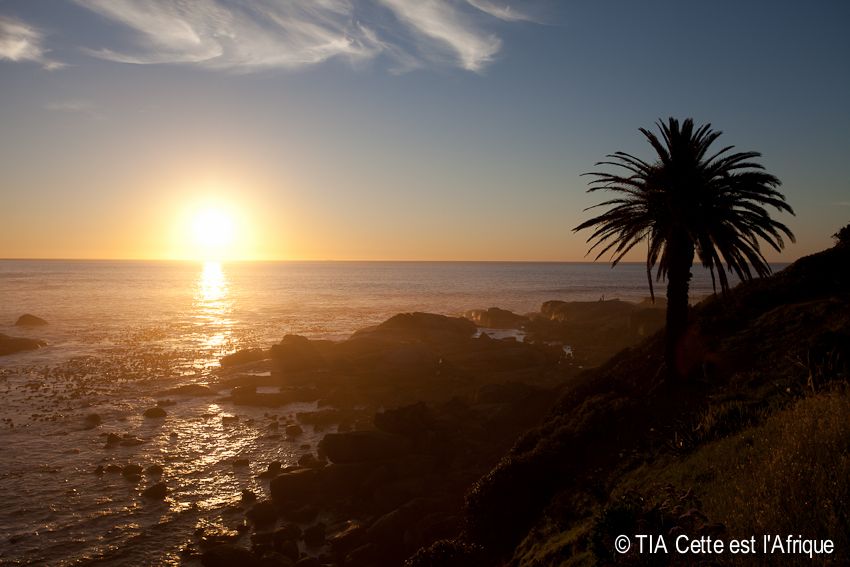 Camps Bay.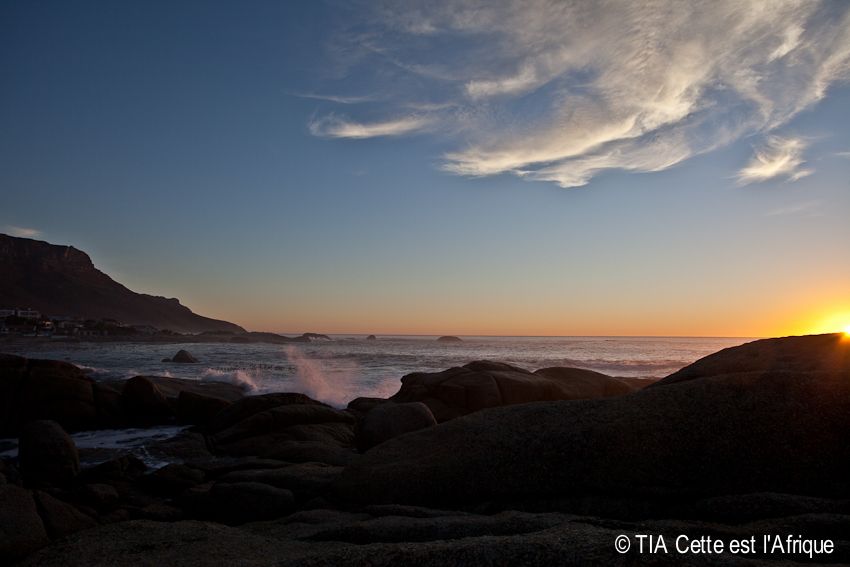 Okay, let's face it, I should probably just admit it:
My sunset obsession is very nearly as strong...if not stronger, than my
lighthouse
obsession.
I officially have a problem, but it's nearly impossible not to when Africa is just engulfed in stunning sunsets.
The drive into Camps Bay on the Cape Peninsula.