The Cape of Good Hope, South Africa
The view of the Cape of Good Hope and Dias Beach from Cape Point.
.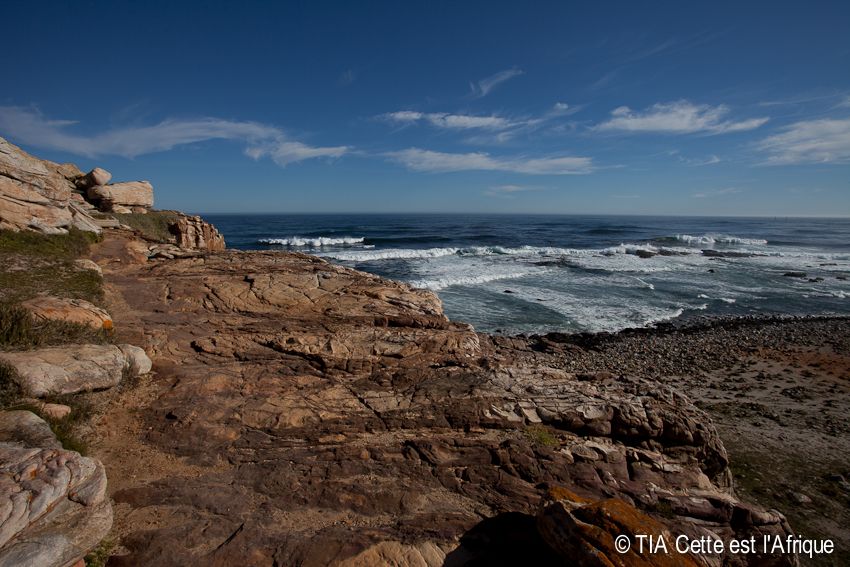 The Cape of Good Hope is the most south western tip of Africa.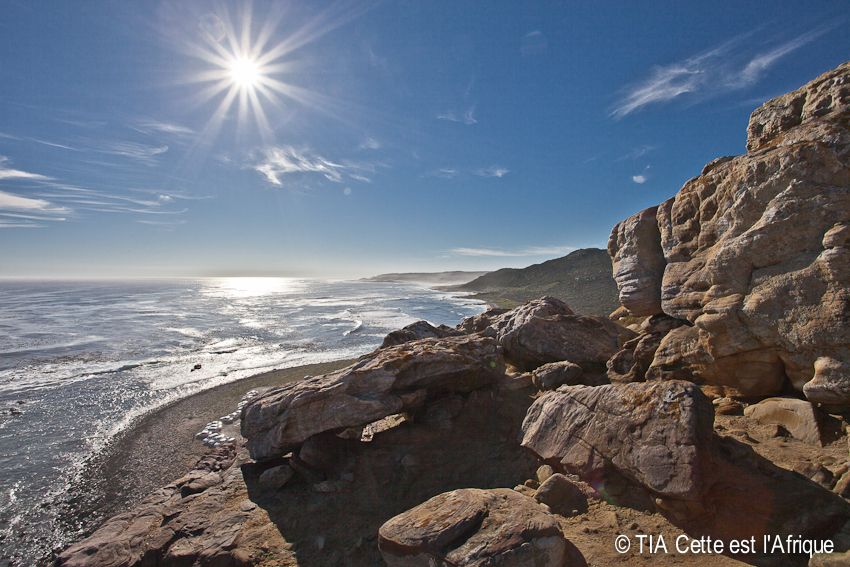 The Cape is absolutely a take-your-breath-away moment of stunning beauty.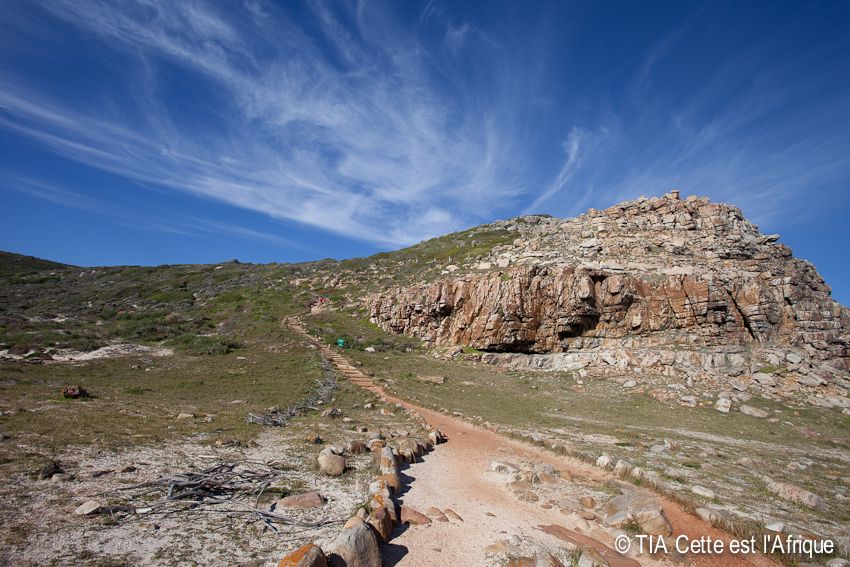 The first "modern" rounding of the Cape happened in 1488 by Portuguese explorer Bartolomeu Dias.
Dias called the cape the Cape of Storms but John II later renamed it because of the optimism the opening of the
sea route to India and the East was so great.
It was fitting that a ship--albeit a small sailboat--sailed past as we watched the Cape's crashing waves.
The Cape of Good Hope is the home of
The Flying Dutchman,
a ship that never returned to port
.
Legend is it's crewed by tormented and damned ghosts who forever try to round the cape but never succeed.
Another view of the Cape.
With its stunning beauty, the Cape of Good Hope, after traveling the
Skeleton Coast of Namibia
,
was extremely dangerous for ships---wrecks line Africa's south western coast.