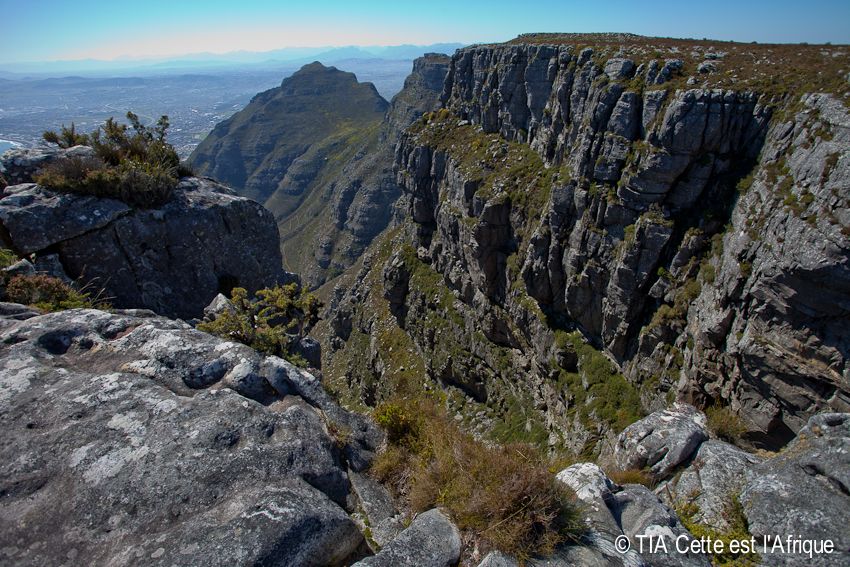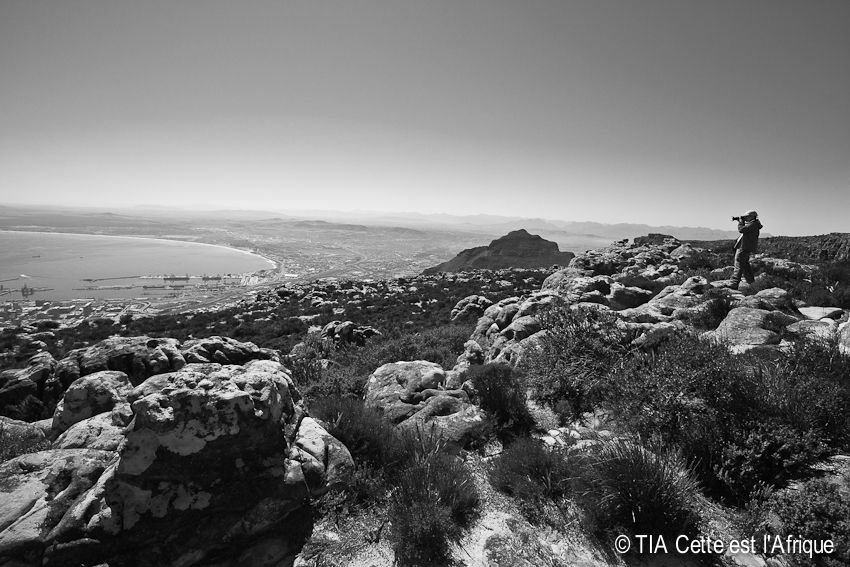 It was breathtaking.
And once away from the sharp drops and cliffs of its edge, you'd almost forget you're on top of a mountain.
If you're curious what the mountain looks like,
click here
.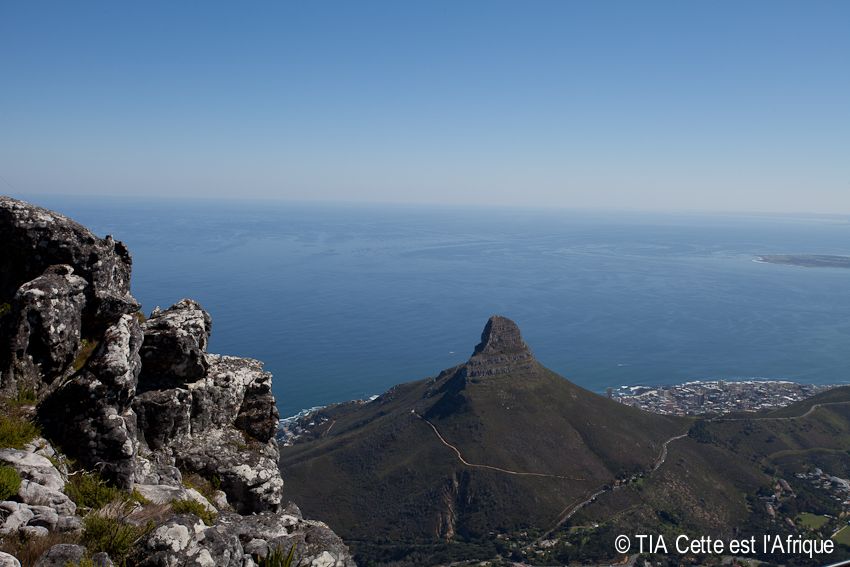 The piece of the land to the right? That's
Robben Island
,
site of the prison where Nelson Mandela was imprisoned by the apartheid government for 27 years.
Part of Table Bay. How beautiful is that water?!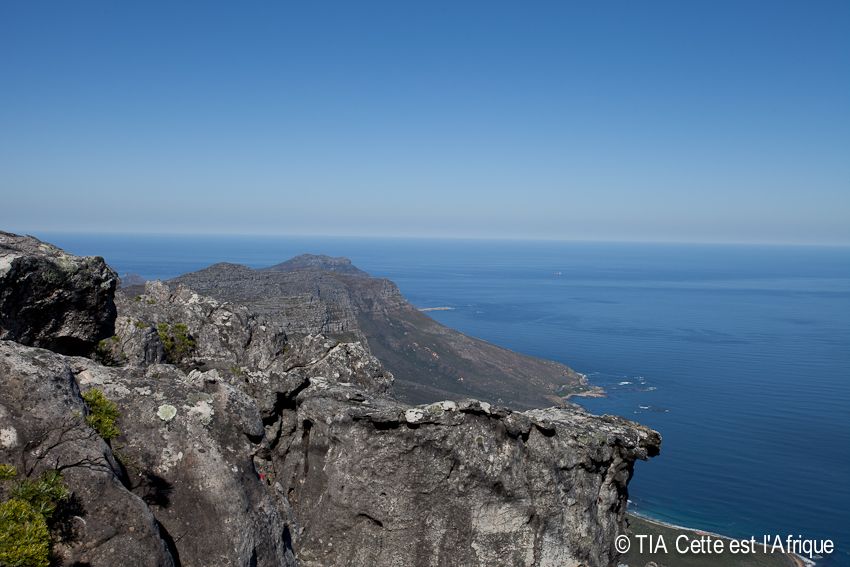 Cape Town, Table Bay, and Table Mountain are just stunning. These photos don't do the dramatic vistas remote justice.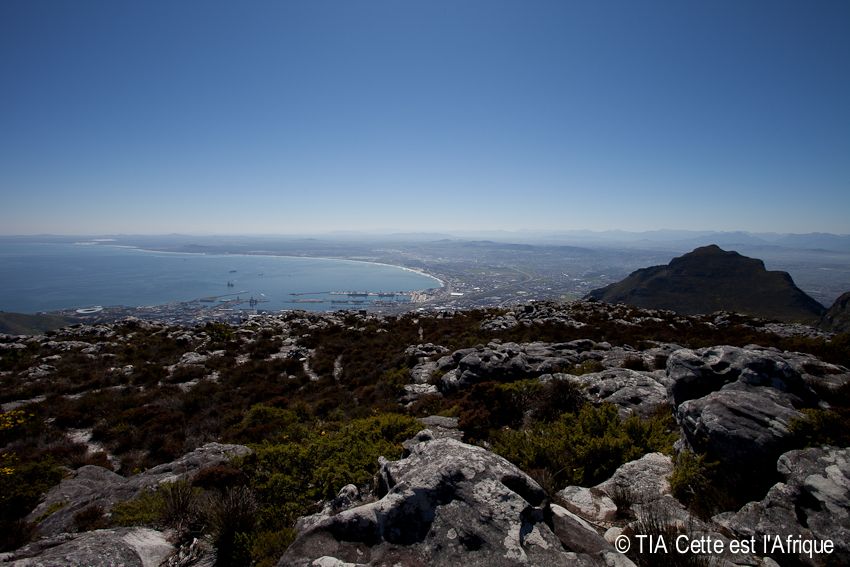 Table Bay.
Did I say before I want to go back? Because I do.
Like right now.