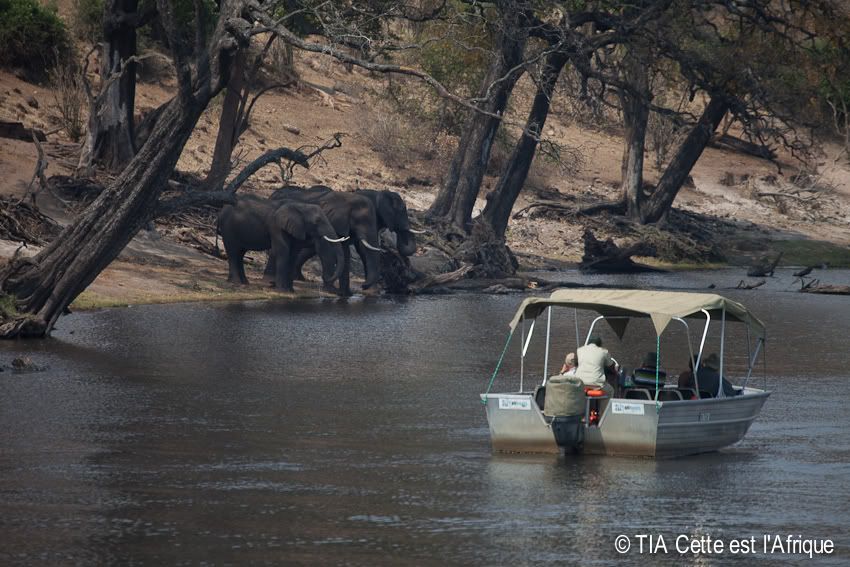 a Chobe River safari brought me to this wonderful moment:
A small herd of elephants crossing the Chobe River.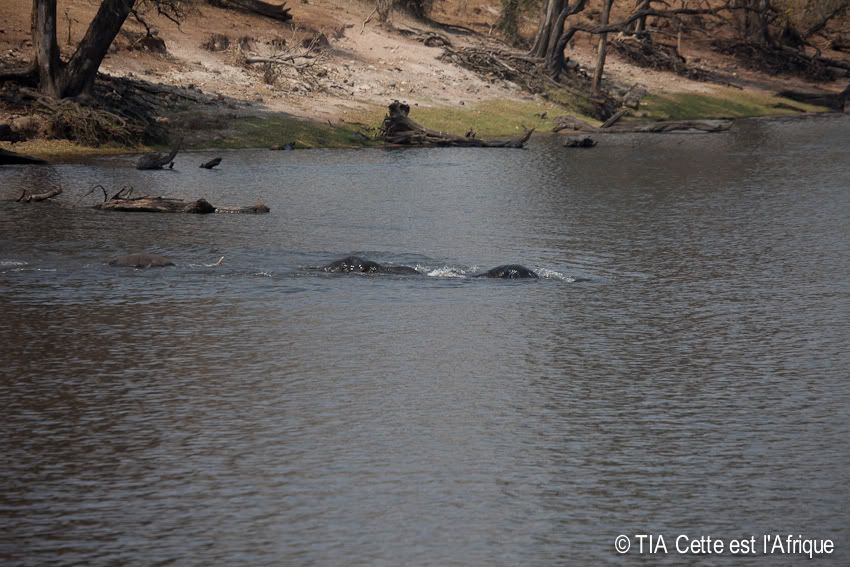 It was so amazing to watch the elephants cross the river.
Here's a peek:
The most breath taking part? The way they help each other cross.
Part two of the crossing:
The elephants linked their trunks to tails and at times rested on the other elephants.
How beautiful are they?
Here they are coming out of the river: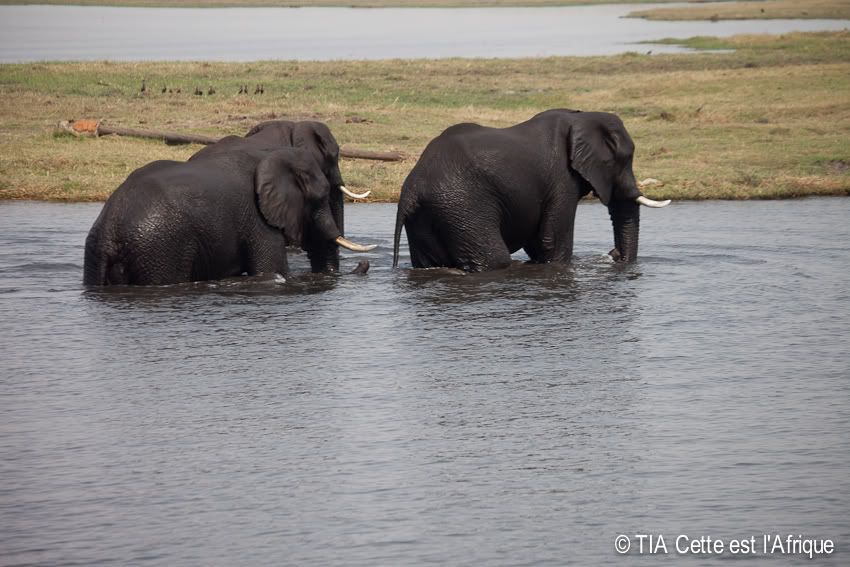 Living in southern Africa has reaffirmed my love of elephants. There really is no
animal
like them.