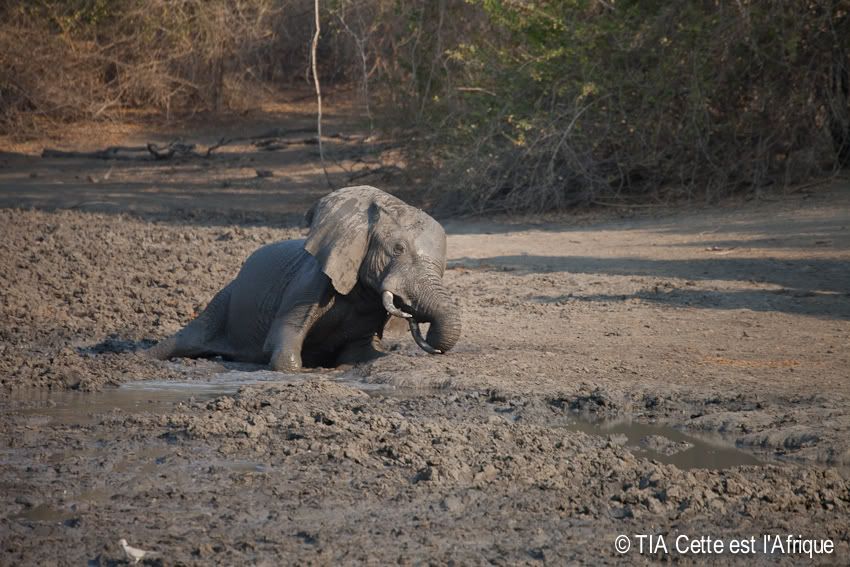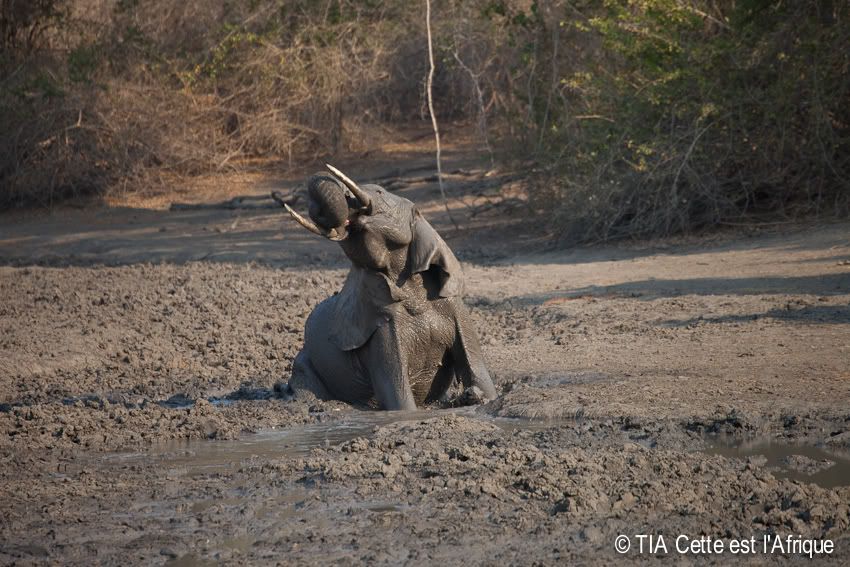 And boy was he hilarious! He was rolling around in the mud, cooling off and just so endearing.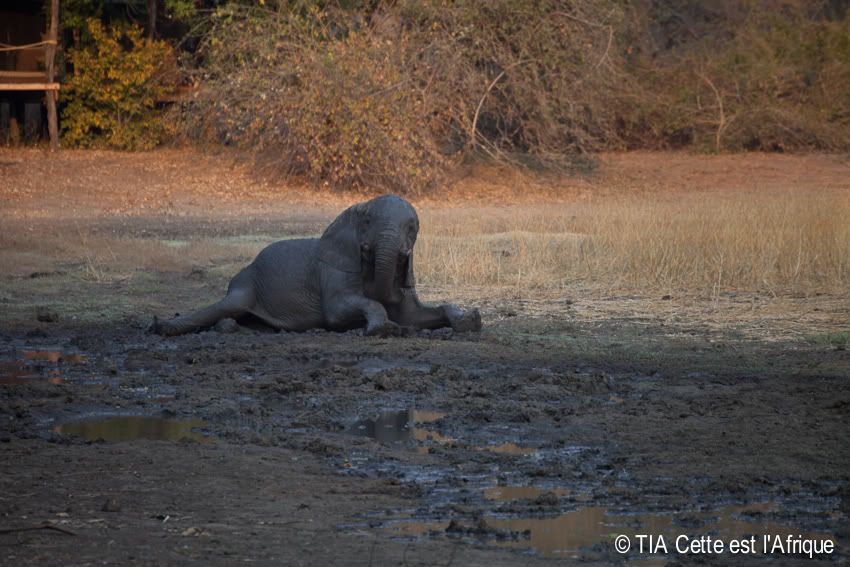 It's almost like he's showing a little attitude!
While readers of the blog know I have a love of
elephants
, it's impossible not to heart them when they just face plant in the mud and roll around oblivious to the world.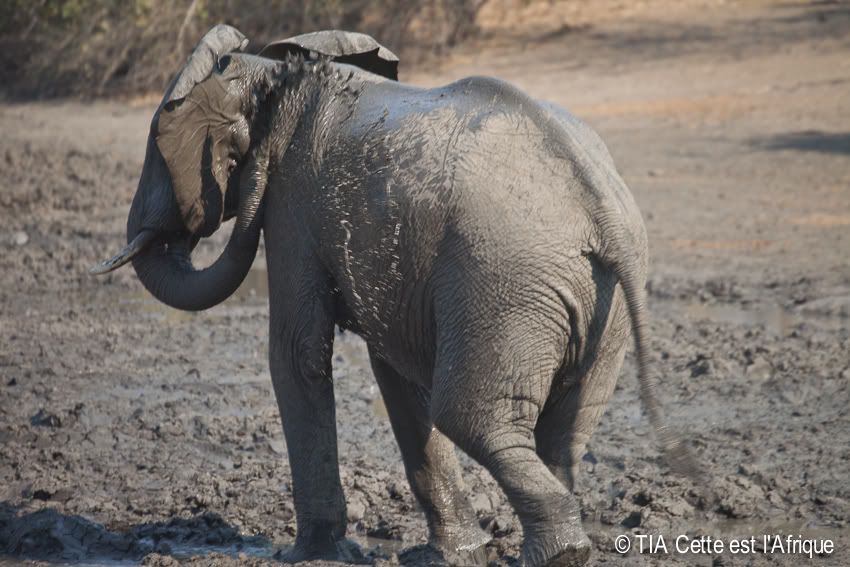 Here's a bit of cooling off at the Kanga Camp in Mana Pools:


A lot of elephants in Zimbabwe, while drinking, rock their front leg back and forth.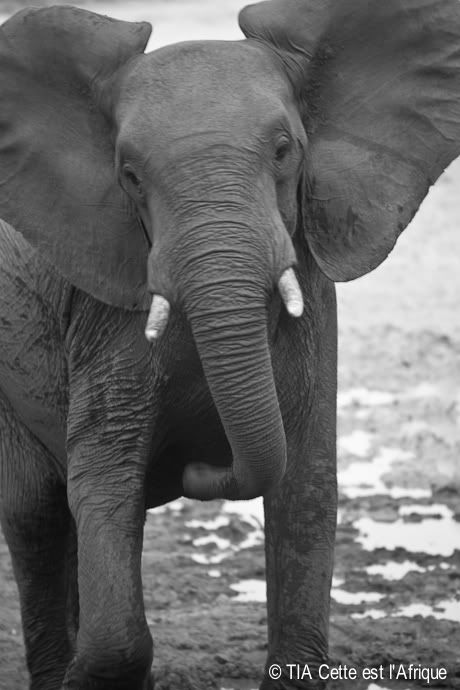 Kanga's beautiful elephants (listen to those birds!!)