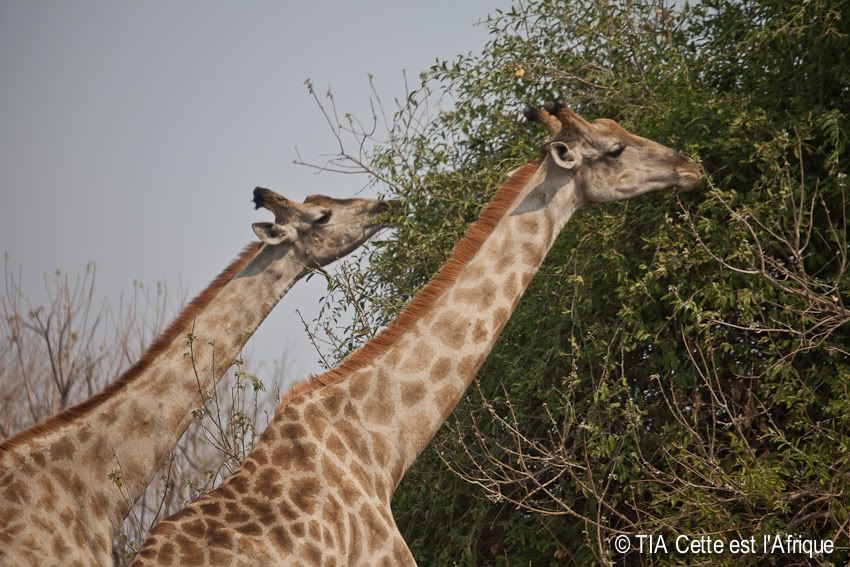 After taking a
river safari
on the Chobe River, you can take land safaris and see surreal images like this one of a giraffe.
A Chobe baboon.
The first time I've sighted a
sable
!
Unfortunately sables are becoming more and more rare in southern Africa.
An elephant leads her baby elephant toward the Chobe River.
Beautiful.
This elephant charged us. It was the first time I've experienced a charge (but not the last time I have!)
and let me tell you, your heart can drop straight through your feet in no time flat!