While visiting wonderful Swakopmund, Namibia, I had the pleasure of attending Mass here.
(How beautiful is that mosaic?!)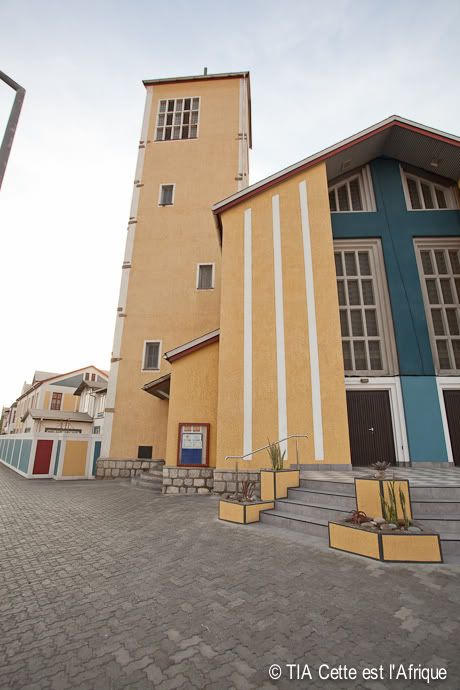 Holy Rosary Catholic Church.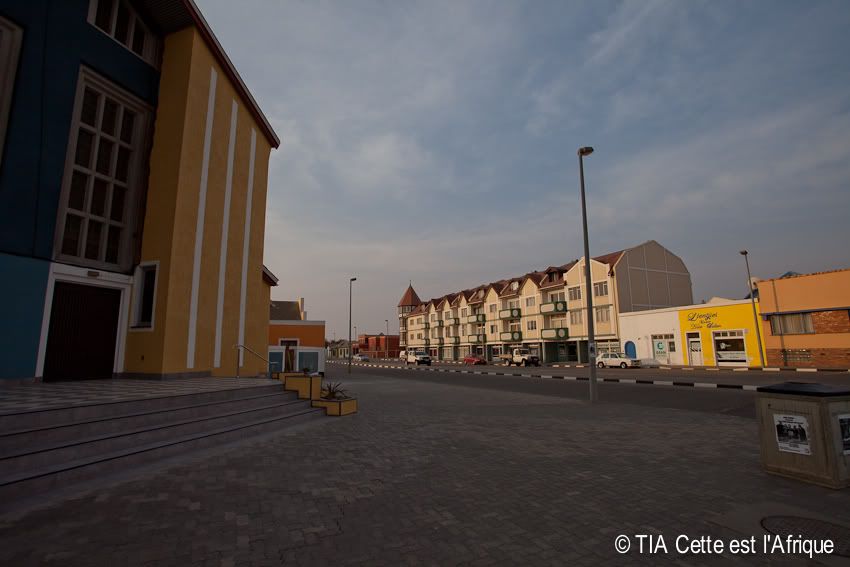 The service was a mixture of English and German.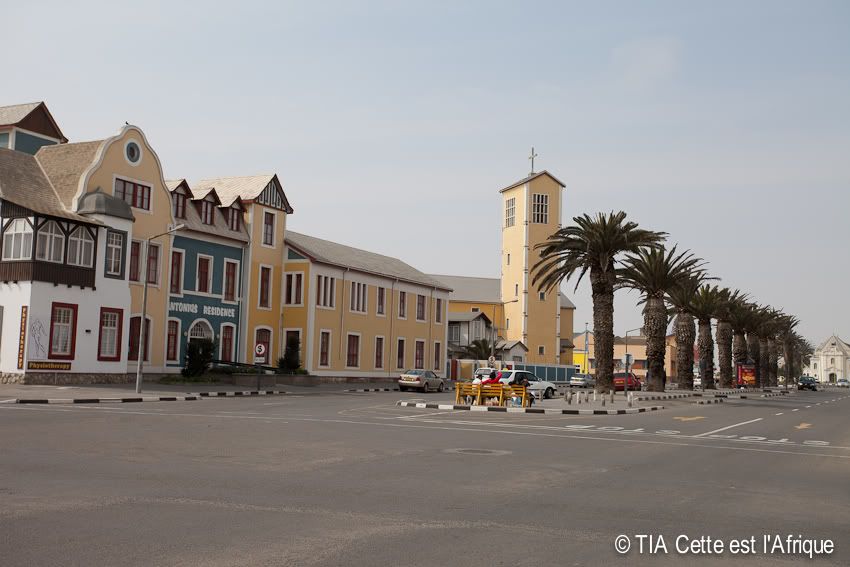 And I loved that the church fit so perfectly with the town's architecture.
Although, everyone bone in my body wanted to correct the grammar of this sign....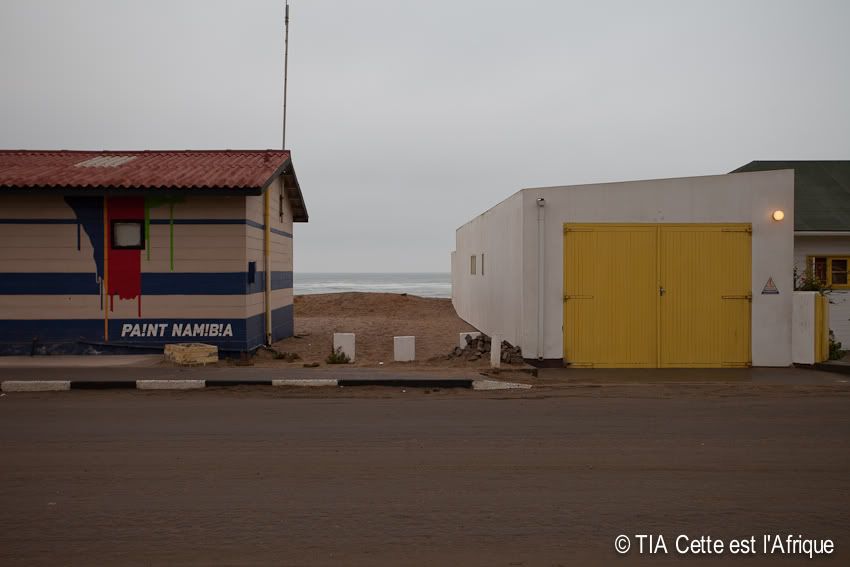 I loved the PAINT NAM!B!A movement!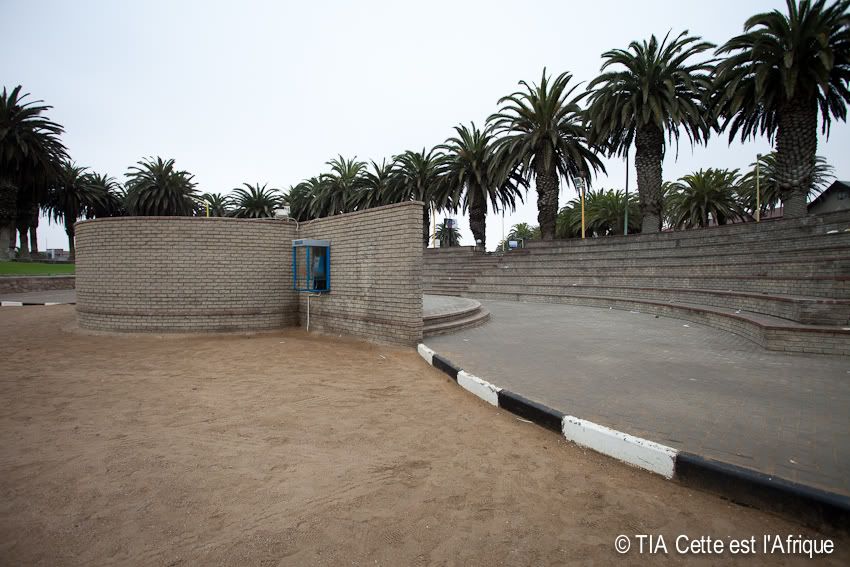 When's the last time you saw one of these? Let alone saw someone using a payphone?!
Atlantic Ocean and beach, I miss you already.